If you or a loved one is a woman that's found herself experiencing hardship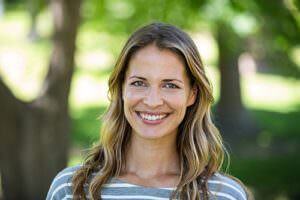 such as substance abuse, you've come to the right place. The road to recovery for women is paved differently than it is for men which means treatment is tailored at such. Inpatient rehab for women tends to be centered on rehabilitation centers that focus on mental, physical, emotional, and spiritual support for women recovering from drug and alcohol abuse.
Addiction treatment facilities for women—which allow only females into the program—can be especially therapeutic to those who may feel uneasy in a residential setting with men. They may also just deeply value the support and bond made with other women in recovery. These centers help women work together to support a drug and alcohol-free lifestyle.
Learn more about why women's drug rehabilitation might be a great choice for you or a loved one and how to find the right recovery program.
Is a Women's Treatment Center Right for You?
The truth is that gender is an important factor in determining whether addiction treatment will be successful.
Although the rate of addiction is higher in men than women, the number of women who are suffering from substance use disorders is gradually increasing. Millions of adult American females use street drugs, misuse prescription medications, or require treatment for excessive alcohol use.
You may be asking yourself, what are the benefits of women's drug rehab? Women-only drug rehab can be really beneficial for females who:
Have had previous problematic relationships with men (for example, sexual assault, domestic abuse)

Feel more at ease sharing with women

Find comfort in being amongst other women with similar life experiences and outlooks

Wish to keep custody of their children during addiction recovery

Have a desire to focus on specific gender themes, such as parenting, self-esteem, and body image

Have coexisting mental health issues (dual diagnosis rehab for women)

Have supportive partners who are willing to participate in couples' therapy

Want to avoid relapse by addressing unique gender issues not covered by traditional methods
The treatment approach for females with substance use disorders is different due to physical and emotional differences. To add on, women go through more intense withdrawal symptoms and have a varying response to treatments. Many women may also feel inadequate when looking for substance abuse treatment due to societal norms or fear of legal repercussions. It is not uncommon for women to avoid addiction treatment due to lack of availability in childcare or help with responsibilities at home.
Parenting classes, as well as a focus on childcare, are some of the unique needs met in women's drug rehab programs. It is important to not only address these topics, but to embrace them as a woman. The staff at these centers are trained and empathetic to a female addict's issues. The team will provide physical, emotional, and social support. The approach to treatment can include faith-based programs, non-spiritual programs, and holistic programs.
What Should I Expect in Women's Only Drug Rehab?
Women's drug rehabilitation programs also differentiate from other programs because of several obstacles that are unique to the needs of a woman. Women-only recovery centers are structured to combat these hardships, as well as treat a number of addictions, including alcohol, marijuana, street drugs, and eating disorders. These facilities include both short and long-term treatment programs, depending on what's right for you or a loved one. These can range from 28 or 30-day rehabs to 60 or 90-day programs.
In women's inpatient rehab, we allow the individual to stay in a 24-hour drug-free environment and focus on the treatments and recovery. In return, the chance of relapsing becomes reduced. One of the many strengths of intensive therapy is that it has the tools a woman needs to overcome addiction and regain her control. It is a beautiful thing to see and we encourage you to find that same beauty when healing yourself.
Rehab for Pregnant Women
Drug rehab for pregnant women is a crucial treatment program to consider as a woman that's expecting a child. This kind of program addresses some serious health risks in a woman who is expecting, such as an increased risk of miscarriage. The use of drugs such as prescription pain pills or street drugs while pregnant increases your chances of stillbirth by two to three times. Substance abuse can also cause health problems in the mother, including but not limited to; hypertension, seizures, and migraines. Some of the effects of substance abuse by a pregnant female include:
Birth defects

Microcephaly (small head size)

Premature birth

Stillbirth

Sudden infant death syndrome

Developmental delay

Low birth weight
Certain medications have the benefit of helping to reduce the effects of opioid abuse by pregnant women. Even though the baby can still suffer withdrawal symptoms, there is still a significant improvement with the use of these medications. Thus, it is vital to begin addiction treatment during pregnancy.
Rehab for Mothers
If you're a new mother or have a loved one that it is, it's important to know that new mothers who use illicit substances/drugs put the health of their baby at risk. Did you know that substances, such as nicotine, alcohol, and marijuana are secreted into breast milk? Due to a lack of research, not much is known about the effects of drug exposure through the means of breastfeeding. Drugs also have a toxic effect on the developing brain's capabilities to learn. This is why drug-exposed babies and children are at a significantly higher risk of mental disability.
Mother and child addiction treatment programs provide a safe and caring environment for substance abuse recovery. These women's drug rehab programs can even allow women to continue to live with their children.
What a Women's Drug Rehab Looks Like
Generally, women's drug rehab occurs in a closed environment. As the name suggests, the only patients are women. This may create a safe and comfortable space for some patients. However, a rehab for women looks and operates much like any other rehab program.
All quality rehabs function similarly. Their main objective is helping men and women break free with the proper drug addiction treatment. The best rehab programs offer several treatment methods that help prevent relapse. Whether or not they're gender-divided, the characteristics of a good rehab program remain the same.
Making Safety a Priority During Rehab
However, prospective patients may be drawn to gender-specific treatment. For some, it makes them feel safer. Whether you're a man or a woman, prioritizing safety and security when choosing rehab is important. This is especially true when deciding on residential or inpatient programs.
Prioritizing drug rehab security ensures no drugs or alcohol enter the facility. This makes it easier to stay clean. Additionally, simply knowing drug access isn't an option reduces temptations.
Amenities That Appeal to All Patients
Another way to make rehab more appealing is by offering amenities. These add much-needed fun to the recovery process. Rehab isn't a vacation, but certain activities enhance the experience. Fitness facilities, for example, are more than just a perk. They can improve overall health, boost mood, and stimulate endorphins that combat depression and anxiety.
Both men and women benefit from appealing amenities. A great rehab center like 1st Step Behavioral Health creates a welcoming environment for all patients. Their goal is to ensure comfort for everyone's journey to recovery.
Customized Treatment Plans Regardless of Gender
No addiction treatment plan is one-size-fits-all. Every individual patient has a unique history and needs. This means that they require a personal treatment plan. Regardless of gender, this remains true. Incoming patients deserve customizable approaches to recovery.
Overall, this custom plan begins with an intake assessment. Discussing personal drug-use history, medical history, and mental health lays the groundwork for a comprehensive plan. This allows each patient to get the exact method of care they need. No two women have the same needs, so no women's drug rehab should categorize them this way.
Choosing Drug Rehab at 1st Step Behavioral Health
Whether you're seeking inpatient or residential treatment, 1st Step Behavioral Health can help. Our comprehensive approach to recovery ensures that every patient has access to our diverse treatment methods. Long-term care and lasting sobriety are priorities, which leads to higher patient success rates. Our treatment plans include any or all of the following:
Extensive individual talk therapy
Long-term recovery coaches
Holistic options for personal recovery
Focus on relapse prevention and life skills development
Whether you're a man or a woman, the right drug rehab makes a difference. At 1st Step Behavioral Health in Pompano Beach, Florida, you can get on track to lasting recovery. Begin your journey today by contacting us here or calling (855) 425-4846.