Many individuals decide not to seek out drug rehab and addiction treatment because they're worried about the expense. Thankfully, most major health insurance providers have at least some form of coverage for addiction treatment. Learn more about United Healthcare drug rehab coverage and how it can benefit your journey to recovery.
The ACA Mandates United Healthcare Drug Rehab Coverage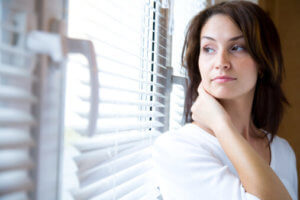 The ACA, also known as the Affordable Care Act or Obamacare, mandates that certain health conditions have to be covered by health insurance. That means if you have any kind of health insurance in the United States, then that policy includes coverage for at least some form of addiction treatment.
The ACA officially determined two vital things for those struggling with addiction. First, addiction is a disease, not a choice. This provision puts it on par with any other diagnosed illness. Second, the ACA made substance abuse and addiction disorders, as well as mental health disorders, a pillar of essential health. Therefore, no insurance policy would be complete without coverage for these important aspects of a person's health.
Individual Plans Dictate Types of Coverage
While the ACA mandates that all health insurance policies in the United States need to offer some form of coverage for drug rehab, individual plans will dictate exactly how much coverage, and what types of coverage, are available to policyholders. Some of the key things to pay attention to include deductibles, types of treatment, maximum coverage amounts, accreditation, and networks.
A deductible is the amount of money that an individual has to pay before the health insurance coverage will begin to cover the costs of treatment. Deductibles can vary significantly from one policy to the next. Your deductible might be $0, or it could be thousands of dollars. It is vital to pay attention to that number when contemplating coverage and the costs of treatment.
United Healthcare drug rehab coverage will also take types of treatment programs into account. Some policies, for instance, will only cover residential addiction treatment for 28 days, 30 day or 45 days. Other policies might only cover outpatient programs.
Some health insurance policies from United Healthcare, as well as other leading insurance providers, will clearly state whether patients have to be treated in-network or can travel out of network for care. In some cases, patients have the flexibility to seek out any form of accredited drug rehab. Calling 1st Step Behavioral Health is a way to verify that the programs are in-network for your policy.
Get to Know United Healthcare
United Healthcare is part of the United Health Group, a major corporation that has a top spot on the Fortune 500 list. Based in Minnetonka, Minnesota, the company provides insurance for a staggering 70 million residents in the United States of America. The company has 40 years of experience in the world of health insurance.
The Importance of High-Quality Drug Rehab and Treatment
It is crucial that anyone struggling with drug addiction seeks out the right quality treatment and care. Trying to overcome addiction is no easy feat, and attempting it solo only increases the risks and decreases the chance of success. Some of the reasons that high-quality care is so important are:
24/7 medical supervision
Availability of emergency treatment
Evidence-based approach to recovery
Higher rates of successful sobriety for patients
Dual diagnosis treatment as needed
If you're wondering about United Healthcare drug rehab coverage, you should take the following two steps. Check your individual policy, and then call us at 866-319-6123. At 1st Step Behavioral Health, we can help you with an insurance verification and start treating addiction right away.