Many individuals decide not to seek out drug rehab and addiction treatment because they're worried about the expense. A much higher price to pay comes when a serious mental health condition or substance abuse condition goes ignored. We understand that you or a loved one may feel overwhelmed by the expenses, but we assure you that with the right health care plan  the road to recovery can begin smoothly. We are fortunate to live in a time when health care has improved over the years. The cost of rehab varies widely depending on the level of care needed.
Residential treatment programs present the highest level of care and tend to be the most expensive as a result. Outpatient treatment programs typically cost less, but may not offer enough support for sustained recovery. Thankfully, most major health insurance providers have at least some form of coverage for addiction treatment. United Healthcare drug rehab providers cover at least a chunk of addiction treatment services, such as detoxification and inpatient rehab. The specific amount of coverage depends on your chosen plan level and where you live. Different states as well as different plans are important factors as to the kind of treatment available to you. To better support individuals looking for ways to begin their road to recovery and overcome addiction, United Healthcare created a United Behavioral Health division. The division provides confidential substance abuse and mental health services to ensure the highest potential for recovery possible.
Learn more about United Healthcare drug rehab coverage and how it can benefit your journey to recovery.
The ACA Mandates United Healthcare Drug Rehab Coverage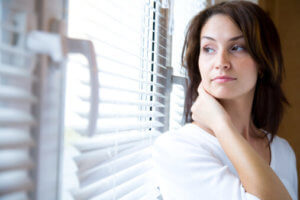 The ACA, also known as the Affordable Care Act or Obamacare, mandates that certain health conditions have to be covered by health insurance. That means if you have any kind of health insurance in the United States, then that policy includes coverage for at least some form of addiction treatment.
The ACA officially determined two vital things for those struggling with addiction. First, addiction is a disease, not a choice. This provision puts it on par with any other diagnosed illness. Second, the ACA made substance abuse and addiction disorders, as well as mental health disorders, a pillar of essential health. Therefore, no insurance policy would be complete without coverage for these important aspects of a person's health.
Mental health benefits are equally as important as matters regarding your physical health.
All plans must include:
Behavioral health treatment like psychotherapy and counseling

Mental and behavioral health inpatient services

Substance use disorder (commonly known as substance abuse) treatment

Depending on the state you live in and your health plan, the specific behavioral health benefits will vary.
Pre-existing mental and behavioral health conditions are also taken care of and spending limits aren't allowed. Marketplace plans can't refuse to give you coverage or charge you more just because you have a pre-existing condition, such as a mental health disorder or a substance-use disorder. Regardless of any pre-existing condition, coverage for treatment will begin the day your coverage starts.
PARITY PROTECTIONS FOR MENTAL HEALTH CONDITIONS
Marketplace plans must provide certain "parity" protections between mental health and substance abuse benefits, as well as medical and surgical benefits. In other words, limits applied to mental health and substance abuse services can't be more restrictive than limits applied to medical and surgical services. The limits covered by parity protections include:
Financial — like deductibles, copayments, coinsurance, and out-of-  pocket limits

Treatment — like limits to the number of days or visits covered

Care management — like being required to get authorization of treatment before getting it
Individual Plans Dictate Types of Coverage
While the ACA mandates that all health insurance policies in the United States need to offer some form of coverage for drug rehab, individual plans will dictate exactly how much coverage, and what types of coverage, are available to policyholders. Some of the key things to pay attention to include deductibles, types of treatment, maximum coverage amounts, accreditation, and networks. 
A deductible is the amount of money that an individual has to pay before the health insurance coverage will begin to cover the costs of treatment. Deductibles can vary significantly from one policy to the next. Your deductible might be $0, or it could be thousands of dollars. It is vital to pay attention to that number when contemplating coverage and the costs of treatment.
United Healthcare drug rehab coverage will also take types of treatment programs into account. Some policies, for instance, will only cover residential addiction treatment for 28 days, 30 day or 45 days. Other policies might only cover outpatient programs.
Some health insurance policies from United Healthcare, as well as other leading insurance providers, will clearly state whether patients have to be treated in-network or can travel out of network for care. In some cases, patients have the flexibility to seek out any form of accredited drug rehab. Calling 1st Step Behavioral Health is a way to verify that the programs are in-network for your policy.
GET TO KNOW UNITED HEALTHCARE & ITS HISTORY
United Healthcare is part of the United Health Group, a major corporation that has a top spot on the Fortune 500 list. Based in Minnetonka, Minnesota, the company provides insurance for a staggering 70 million residents in the United States of America. The company has 40 years of experience in the world of health insurance. 
To go back to the beginning, UnitedHealthcare was founded in 1977. It went public in 1984. In 1998, the company was named UnitedHealth Group. UnitedHealth Group achieved its initial vital success in 1997. In addition, they also expanded their Evercare program. The program was designed to supply long care to patients in nursing homes. it was conjointly designed to cover elderly people staying in their homes and other people with chronic diseases.
Fast forward to 2002, UnitedHealth group merged its medicaid business with AmeriChoice—the company's chosen platform for serving poor individuals.
Over the years, the company raised its focus towards employer-sponsored and individual health plans. It provides consumer-friendly payment choices. In 2009, UnitedHealth group introduced a diabetes health plan. Not only that, but this health plan for diabetes was the first of its kind. In 2010, the company additionally proclaimed an innovative cancer care payment model to pay oncologists.
From providing benchmarking tools to physicians, to improving service quality and educating customers regarding their health advantages, UnitedHealth group systematically differentiated itself from its peers through their incredible use of technology solutions. This helped the company attract new enrollments.
UNITEDHEALTH GROUP INSURANCE PLAN DETAILS
UnitedHealth Group includes a range of insurance options and services, such as:
Individual and family plans are available for those under the age of 64 through the UnitedHealth One program that insures close to 29 million people in the United States.

Health and wellness information, tools, and resources are covered for UnitedHealth Group members through the Optum Health business model.

Medicare-enhanced services are additionally options for individuals over the age of 65 who are looking to expand their federal Medicare coverage. They may enroll in a UnitedHealth Medicare Advantage plan or prescription drug plan.

Individuals who qualify for Medicaid or other government healthcare programs may be eligible for the UnitedHealthcare Community Plan.

Hospice and palliative care are available from UnitedHealth Group through the Optum Palliative and Hospice Care program. These programs are structured to provide support to the individuals and families with serious or long-term illnesses.
UnitedHealth rehab coverage has a huge network of behavioral health services to choose from, with over 130,000 facilities and clinicians providing a variety of services including treatment for substance abuse.
THE IMPORTANCE OF HIGH-QUALITY DRUG REHAB AND TREATMENT
Did you know that over 100 people die each day from drug overdoses? As stated by the Centers for Disease Control and Prevention, fatal drug overdoses have doubled in the last fifteen years. These statistics are shockingly frightening and are a reality check for all of us. Seeking help is not an option – it is a must. The many risks and pains that come with substance abuse are the reasons you should know the importance of a drug treatment program. 
If you or a loved one are suffering from addiction, you understand that substance abuse is a very serious problem. Keep in mind that most people in this situation will be looking for a drug treatment program. It is crucial that anyone struggling with drug addiction seeks out the right quality treatment and care. United Healthcare drug rehab coverage prioritizes individuals like you or your loved one affected. Trying to overcome addiction is no easy feat, and attempting it solo only increases the risks and decreases the chance of success. Some of the reasons that high-quality care is so important are:
24/7 medical supervision

Availability of emergency treatment

Evidence-based approach to recovery

Higher rates of successful sobriety for patients

Dual diagnosis treatment as needed
If you're wondering about United Healthcare drug rehab coverage, you should take the following two steps. Check your individual policy, and then call us at (866) 319-6126. At 1st Step Behavioral Health, we can help you with an insurance verification and start treating addiction right away.