Trying to find the right drug and alcohol rehab is difficult, and that's not even factoring in whether your health insurance coverage will help you pay for it. In reality, finding health insurance-approved rehab is easier than you may think.
You just need to find the program you're interested in, then speak with an addiction specialist at that rehab facility to verify your insurance policy. You may be surprised to find that your policy is accepted and also that you can quickly enter a treatment program to start recovering from drug or alcohol addiction.
How Health Insurance Coverage Helps Pay for Rehab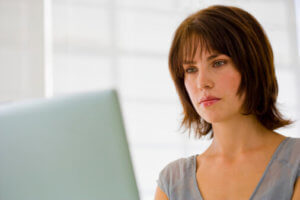 Until very recently, health insurance coverage didn't pay for drug or alcohol rehab. But the landscape of healthcare was drastically changed through the Affordable Care Act and other legislation. Now, patients are able to gain the drug and alcohol rehab they need with financial support from their insurance policies.
Additional help came from the American Medical Association with that leading healthcare organization's recognition of addiction as a legitimate disease requiring medical treatment. Through this acknowledgment of addiction as a medical disease, doors to better health insurance coverage of treatment were opened even further.
To find out what level of care you can receive from a drug and alcohol rehab using your health insurance coverage, call the rehab facility and have your insurance verified. Through verification, you can find out if you're eligible for insurance policy coverage of rehab. You can also learn which of the following programs may work best for your addiction and type of coverage:
There are other questions you may want to ask the addiction specialist when you call. Some of those questions include:
Does my insurance policy cover rehab?

Will your facility accept my type of coverage?

Does my policy limit daily benefits? If so, how much is that limit?

Will I have out-of-pocket expenses?

How long can I stay in rehab, according to my policy?
Many factors determine how your policy will cover drug or alcohol rehab, including:
Where you live

Whether you have used the policy for rehab in the past

Specific allowances of your plan

Type of treatment you're seeking

Other factors that can be discussed with the addiction specialist when you call
Insurance Coverage for Addiction Treatment & Mental Health Resources Pages
You can also access our individual insurance resources pages for information from the following insurance providers:
You Can Achieve Sustainable Recovery Using Your Health Insurance Coverage
Whatever type of health insurance coverage you have, you're likely going to get some help with your rehab treatment. Insurance companies want their policyholders to be healthy because healthy patients cost less and those businesses make more money.
While in rehab, you may be able to receive the following types of treatment and services using your health insurance coverage:
Joint Commission-accredited rehab

Dual diagnosis treatment

Apartment-style residential housing

Detox through a partner facility

Individual counseling

Group therapy

Art and music therapy

Primary Care Therapist assignment

Recovery coaching to help with recovery and job search in later phases of rehab

On-site nurse practitioner or other professionals

Chiropractic care

Massage therapy

Acupuncture

Life skills coaching

Relapse treatment
1st Step Behavioral Health Offers Focused Drug and Alcohol Rehab
For patients seeking true and lasting recovery from drugs or alcohol, 1st Step Behavioral Health in Pompano Beach, Florida accepts most insurance. At 1st Step Behavioral Health, patient care is centered around the physiological rebalancing of guests through individual treatment plans. These plans include a custom approach to each individual's medical, physical, emotional, mental, and spiritual well-being.
1st Step Behavioral Health is among the top-tier of drug and alcohol treatment centers in the country, as accreditation by the Joint Commission demonstrates. Through dual diagnosis long-term treatment, patients are provided with life-changing steps to the recovery they want and need. Patients of 1st Step Behavioral Health are guided through pathways of natural healing to get from their current position with a drug or alcohol problem toward a brighter future.
If you or someone you love are ready for treatment for drug or alcohol addiction, contact or call or text 1st Step Behavioral Health now at (855) 425-4846 to have your insurance verified. Taking the first step toward treatment is difficult, but it will be the best decision you ever made.