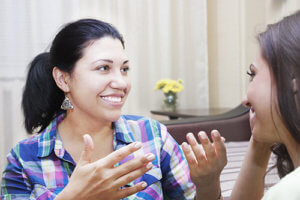 Overcoming an addiction is hard work. In order to find lasting recovery, finding the best medical professionals in a comprehensive rehab program is necessary. Fortunately, First Step Behavioral Health can help you find true, lasting sobriety. With various programs including dual diagnosis support, holistic therapies, individualized treatment and a focus on long-term care, you'll have the best opportunity for successful recovery.
Variety of Recovery Programs Available
1st Step Behavioral Health helps struggling patients by offering diverse recovery options. For many patients with a severe drug or alcohol addictions, an inpatient program is the best place to start. With 24/7 continual care, meals, therapy, and treatments are constantly available.
However, an inpatient program isn't right for everyone. Some patients prefer a partial hospitalization program, which offers similar structure and support without the 24/7 supervision. Other patients prefer living at home by participating in outpatient or intensive outpatient programs which allow them to do so.
Additionally, there's the option to step down from one program to the next. Many patients appreciate this. In small increments, your responsibility and freedom increase. With so many choices, most incoming patients are able to find a program that suits their lifestyle best.
Options for Dual Diagnosis
1st Step Behavioral Health sets itself apart from other rehab programs by actively working to understand the intricacies of your addiction. Often, mental health is tied to addiction, and treating one without the other is irresponsible. This is why we offer dual diagnosis treatment.
Dual diagnosis care involves treating two conditions simultaneously. These co occurring disorders are often a substance abuse problem and a mental illness. About half of individuals struggling with addiction also endure depression, anxiety, schizophrenia, or other mental illnesses. Identifying, treating, and improving mental health helps prevent relapse and leads to long lasting sobriety.
Supplemental and Holistic Therapies
An evidence-based approach with extensive talk and behavioral therapy is often the foundation for addiction recovery. While these therapies may be the focus, supplementing them with holistic therapy is beneficial.
At 1st Step Behavioral Health, patients have access to various alternative, holistic therapies. Some of these boost physical fitness and blood circulation, and others make relaxation easier. Just a few holistic options include:
Chiropractic support
Massage therapy
Yoga
Mindfulness meditation
Acupuncture
Individualized Treatment Plans
There's also an emphasis on the individual nature of addiction. For example, every patient has a unique addiction history. Therefore, no two patients follow an identical recovery plan. A customizable plan means every incoming patients receive individual care addressing their own history, health, and goals.
Focus on Realistic Long-Term Care at First Step Behavioral Health
At First Step, the goal isn't quickly turning patients in and out of treatment. Instead, it's helping patients truly recover. Sometimes, this takes time. Above all, there will always be a lifelong commitment to sobriety.
With multiple phases of treatment and long-term care options, we accommodate patients who are serious about lifelong sobriety and self-transformation.
If you're struggling to overcome your addiction, First Step Behavioral Health can help. Located in Pompano Beach, Florida, we offer many programs to guide you on your journey to recovery. Begin your unique journey today by calling (855) 425-4846.