Does Your Policy Cover Rehab?
The simple answer is yes, Aetna Insurance covers drug rehab thanks to the Affordable Care Act (ACA). If you or a loved one is struggling with addiction, you might be wondering if Aetna Health Insurance covers addiction treatment.
The ACA stipulates that health insurance companies must cover treatment for addiction, just like any other disease. The amount of coverage for addiction treatment depends on your individual plan. Some plans cover all of treatment, while others only cover parts. The best way to find out for sure what your plan covers is to call the treatment facility for verification of benefits.
Aetna Insurance
Aetna was founded in 1853 and is currently one of the larger health insurance providers in the United States, with over 22 million people on its medical plans. Recently, Aetna acquired Humana health insurance, and the transaction is expected to close sometime in late 2016. If you have an Aetna Insurance plan, then you have the option to have your addiction treatment covered at a quality drug rehab facility. 1st Step Behavioral Health is in-network with Aetna. All you have to do is make a call to confirm your benefits.
Why It's Important to Treat Addiction at a Quality Drug Rehab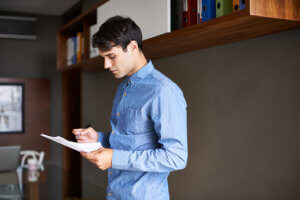 Professionals consider addiction to be a chronic disorder that may require long-term treatment to help patients stay in recovery and avoid relapse. There are a range of evidence-based treatments for addiction. Generally, these treatments include behavioral therapy and medication.
Specific types or combinations of treatments depends on the individual circumstances of patients, as well as the type of substance abused, how much and for how long. Physicians in a detox facility may prescribe medications to combat patients' cravings and withdrawal symptoms.
Behavioral therapy teaches patients strategies to cope with drug or alcohol cravings. On top of that, it also helps patients learn how to avoid situations and triggers that contribute to substance abuse. These therapies teach patients how to deal with relapse if it occurs and facilitate education about addiction as a disease, rather than a lack of willpower.
Behavioral therapy plays an important role in helping patients integrate back into society. It teaches essential communication skills to improve patients' relationships with friends, family, co-workers and others. Most addiction treatment programs use individual as well as group therapy, so patients can learn from others in similar situations.
What to Expect During Addiction Treatment
Because addiction is a disease, it's important to seek treatment for it at a quality drug rehab center in its earliest stages rather than allowing it to take over your life. 1st Step Behavioral Health offers a continuum of care with a step-down level of treatment that begins with inpatient care. Going through graduating levels of care allows patients to take steps towards recovery at their pace so they can slowly make the life changes necessary for a lasting recovery. 1st Step Behavioral Health offers the following options in treatment programs:
Long-term care up to one year

Family therapy

Dual diagnosis treatment for those suffering from co-occurring mental disorders

Relapse treatment

Essential life skills

Residential treatment
Don't allow addiction to take over your life. Instead, overcome it through professional, caring treatment at 1st Step Behavioral Health. Call (866) 319-6126 today to verify your insurance.