An opiate addiction is one of the most difficult addictions to overcome. Opiates come in different forms, and more and more people each year are developing addictions to these dangerous drugs. When people think of the opiate epidemic in the United States, they often think of people using heroin. In reality, individuals battling a heroin addiction often started out with an addiction to prescription opiates.
Opiate Addiction from Pain Management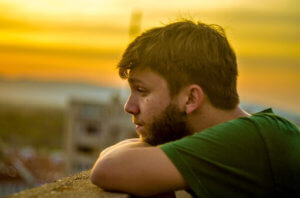 Part of the issue is America's trend of prescribing narcotic pain medication for very minor symptoms of pain. The United States prescribes roughly 80% of all of the opiates in the entire world, which raises a few questions. If the United States is consuming that many opiate medications, then what are other countries doing? These answers may help many people who develop an addiction from some sort of chronic pain.
Opiates have been around for centuries, and in many cases, these types of medications can help those in pain. The issue with opiates is that there's a high chance of developing an opiate addiction because of the side effects of these drugs. While they relieve pain, these medications also release dopamine.
Many people can take these medications after a surgery or injury and not develop a problem. However, genetic predisposition to addiction sometimes causes individuals to develop cravings right away. The most common way that people develop addictions is through a prescription for a long-term pain management program. Taking these medications on a daily basis causes people to develop a tolerance and dependency to these medications.
The following are some of the opiates that physicians most often prescribe in the United States:
Codeine
Fentanyl
Dilaudid
Hydrocodone
Demerol
How an Opiate Addiction Progresses
Most people never think that they'd ever try a drug like heroin because they know how addictive it is. Although most people know how dangerous heroin is, it doesn't stop a large group of people from trying it. What typically happens is that a person can no longer get the prescription opiates that their doctor originally prescribed and turn to heroin instead. The other common situation is that a person develops a tolerance to prescription medications, and requires something stronger.
Some people who develop an addiction to prescription opiates don't have a prescription, making this habit very expensive. Pain medications on the street can vary from about $4 per pill to about $100. As you can imagine, this gets extremely expensive as individuals built a tolerance. Heroin, on the other hand, is much stronger and cheaper. There comes a point where a person realizes this and decides to try heroin for the first time.
One of the new issues with heroin is that many drug producers cut the drug with Fentanyl. This medication is about 50 times more potent than heroin and is responsible for thousands of overdoses. Some people realize that using these harsh drugs is destroying their lives, but they don't want to deal with uncomfortable withdrawal symptoms.
Getting Help for a Drug Addiction
You don't have to fear opiate withdrawal because 1st Step Behavioral Health can assist you. Although we don't provide detox, we work closely with a local drug detox facility to get you started on the path to recovery. The detox facility will help you get through the symptoms of withdrawal while ensuring your safety. From here, you can easily transition to our drug treatment center to learn how to live a new life.
Don't wait another minute to begin changing your life. Call us today at 866-319-6126 to begin overcoming your drug addiction.