People have a lot of choices when it comes to seeking help for drug addiction. Many individuals start recovery with a process called detox, where the rehab facility will use medications such as methadone to combat opiate addiction. While treating one addiction, however, a separate methadone addiction can also develop if not careful.
What Is Methadone?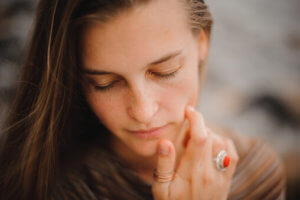 A generic medication, doctors have prescribed methadone to treat opiate addiction for over 30 years. The drug occupies brain receptors that opioid drugs typically target. Occupying these receptors creates a stabilizing effect that permits people to discontinue opiate use.
Methadone is available as several name brands, including Methadose and Dolophine. No matter the brand name, doctors usually instruct patients to take methadone orally once a day. The medication initially suppresses the urge to use drugs within 24–36 hours.
However, it's important to remember that methadone doesn't work for everyone. It's supposed to reduce the urge to use other opioids. However, people generally need additional treatment as well.
How Does Methadone Addiction Start?
Methadone is a synthetic opioid, meaning it has addictive properties like other opiates. Similar to any other drug addiction, methadone addiction develops after individuals take the drug more often or in larger doses than a doctor prescribes. Some common signs of methadone abuse include:
Lying to a doctor about symptoms to get more methadone
Continuing to use heroin while taking methadone
Increasing the methadone dosage without informing a doctor
Combining methadone with other drugs or alcohol
Doctors warn patients about the possibility of methadone dependency. In fact, they don't usually give methadone to those with a history of substance abuse. They might make an exception, however, if their patients attend rehab at the same time.
Mental Disorders and Addiction
Anyone can develop methadone addiction. However, it's more common in people who have other mental disorders. In fact, addiction itself is a mental disease. People who suffer from problems such as depression or anxiety are more likely to abuse methadone.
Co-occurring disorders can affect all kinds of addictions. People with mental disorders also have a higher risk of developing various addictions. Many rehab centers provide dual diagnosis treatment options. The idea is that addiction and mental disorders feed off of each other. Treating one without treating the other is counterproductive. Success is only possible when both mental disorders receive treatment at the same time.
Treating mental disorders often helps rehab centers get to the root cause of addiction. Most people don't choose to take drugs first. Sometimes a problem at home or in their personal lives leads to drug abuse.
Receive Help You Can Count On at 1st Step Behavioral Health
At 1st Step Behavioral Health, we pride ourselves on offering a caring recovery environment. Our treatment programs offers various therapy types, including:
Family therapy
Individual therapy
Group therapy
Holistic therapies
1st Step Behavioral Health also offers dual diagnosis treatment for those who suffer from anxiety, depression and bipolar disorder. We assign each client a primary care therapist and have a nurse practitioner on-site five days a week.
Don't let addiction take control of your life. You can overcome addiction by going to a quality drug rehab center. Contact 1st Step Behavioral Health today at (866) 319-6126, and we'll get you on the road to recovery.