Codeine is a widely used opiate. As a prescription medication, you can find the drug in painkillers as well as cold or cough medicines. Like many prescription opiates, long-term abuse can lead to dependence and addiction. However, effective treatment can help patients enjoy sobriety once again.
How and Why Codeine is Consumed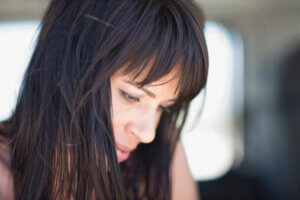 Generally, individuals consume codeine for two reasons. The first is to manage pain or to overcome a cold. The second is for recreational purposes because the drug generates euphoria.
Cold and cough medications may contain codeine as their primary active ingredient. Fortunately, medications containing this drug require a doctor's or physician's prescription. Many people, however, don't take these medications with medical supervision or recommendation. They self-medicate, or they might use codeine simply to get high.
While codeine is available in pill form, cough syrup consumption is more common. In fact, there's been a recent trend of users mixing promethazine-codeine cough syrup with soft drinks, alcohol and candy. Known as "Purple Drank," this substance abuse phenomenon not only increases the dosage, but it can cause serious short and long-term side effects.
How Addiction Develops
Taking codeine even one time can adversely affect the brain. Taken over time, the body will learn to function with it in the system. Trying to quit consuming this drug after long-term use will likely lead to withdrawal symptoms. When this happens, many users resort to using the drug again to avoid discomfort.
Certain people may be more prone to addiction than others. Those with mental health illnesses, for example, are more likely to develop a drug addiction, which results in co-occurring disorders. Other factors include genetics, environment and personality type.
Short and Long-Term Effects of the Drug
Immediately after consumption, codeine can cause unpleasant side effects. Users typically feel woozy and drowsy. It may be hard to walk or stand up without falling over. Blurred vision and slurred speech might also be noticeable right away.
Over time, even more side effects can appear. Gastrointestinal discomfort is likely, with both nausea and constipation becoming big problems. Hallucinations, seizures and difficulty urinating are also possible after long-term use.
Codeine use could also lead to negative psychological impacts. Users may experience depression, anxiety or violent behavior. Fortunately, these conditions will often disappear once drug use stops and recovery begins.
Signs of Codeine Addiction
Spotting a codeine addiction isn't always easy. However, several signs or symptoms can indicate a problem.
Complaints of chronic constipation may be a sign of abuse or addiction. Lots of empty cold medicine bottles may also point to excessive consumption. Drunk behavior—even with no alcohol present—might also be a warning sign.
What Recovery and Treatment Looks Like
At 1st Step Behavioral Health, we believe that drug addiction treatment can be unique for every patient. However, substance abuse recovery typically starts with a detox. After attending detox at one of our partner facilities, patients can rehab in a facility focused on maintaining that newfound sobriety.
When searching for the right facility, look for:
Individual talk therapy
Family therapy
Group therapy
Medical professionals on staff
Relapse prevention treatment
Holistic therapies and life skills training
Codeine addiction is a challenge, but recovery is possible. At 1st Step Behavioral Health in Pompano Beach, Florida, we provide evidence-based resources and compassionate support to help you experience a new beginning.
Take the first step to change. Call or text us today at (855) 425-4846.