Seasonal affective disorder is a type of depression that many people also refer to "winter depression." No matter what you call it, it can have a huge impact on drug addiction. Because of its effects, it's important to find a rehab center that offers seasonal affective disorder treatment. Below is more information about this disorder and how it interacts with addiction.
What Is Seasonal Affective Disorder?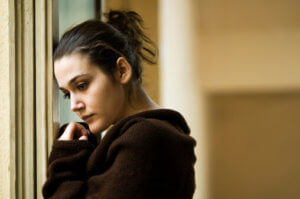 This disorder is a seasonal type of depression that typically gets worse during the winter. In fact, it commonly appears during autumn as the days get shorter. However, depression from December through February is often the most severe. Once spring rolls around, it starts to improve if not disappear completely.
Scientists say that this disorder is more common in people who live far away from the equator. Studies indicate that it likely occurs as a result of low levels of bright light during the winter. This depression is also common in areas of the world that are overcast more often.
There's no specific test to help doctors diagnose someone with seasonal depression. However, there are signs and symptoms that go hand in hand.
Seasonal Affective Disorder Symptoms
Before people start looking for seasonal affective disorder treatment, they need to know the symptoms to look for. Some common signs include:
Irritability
Persistent low moods
Sleeping more than usual
Craving carbs
No interest or loss of pleasure in daily activities
Other types of depression have these symptoms as well. However, there are some specific signs that point to seasonal affective disorder. For example, people who only feel bad during the winter may have seasonal depression.
Why Is Seasonal Affective Disorder So Dangerous?
People who suffer from seasonal depression are subject to the same dangers of normal depression. These risks include thoughts of suicide and failure to complete normal tasks such as going to work. Another concern is drug abuse, which often accompanies depression of any form.
People who suffer from depression often turn to drugs to cope with their feelings of sadness or apathy. However, it doesn't take much for drug use to turn into abuse and then addiction. Mental health disorders and addiction feed off each other. The result is a downward spiral in which each condition fuels the other.
Seasonal Affective Disorder Treatment
Seasonal affective disorder treatment comes in many forms. When individuals deal with this condition early, light therapy is usually enough to keep it at bay. Rehab centers that offer dual diagnosis treatment also generally offer therapies that help people cope.
Other times, lifestyle changes are necessary to prevent depression. These changes usually include eating a healthier diet and getting more exercise. Studies show that exercise is a great way to reduce stress and, as a result, reduce depression risks. People should also try to get as much natural light as possible.
Get Dual Diagnosis Treatment at 1st Step Behavioral Health
1st Step Behavioral Health takes a proven approach to drug addiction treatment. Our methods don't involve trying to offer every addiction treatment model available. Instead, we focus on individual treatment and providing a caring environment. Creating an individualized plan that caters to your needs gives you a higher chance of recovering.
When looking for dual diagnosis treatment centers, it's important to examine all available types of treatment. We use therapy to help our clients understand the root causes of their addiction and other mental disorders. Some of the different programs that we offer include:
Relapse treatment
Music and art therapy
Outpatient
Don't let addiction or depression ruin your life. Get the addiction and seasonal affective disorder treatment that you need at 1st Step Behavioral Health. Contact us today at 866-319-6123.