Working past addiction is likely the main goal in your life right now. To make this objective achievable, you have to ensure your insurance provider will let you use benefits of your insurance for rehab. Admittedly, this is a frustrating step. However, once you verify your insurance for rehab, you will be able to focus on what matters most, which is getting the treatment you need for lasting recovery from alcohol or drug addiction.
Lasting Recovery Is Supported Through Insurance for Rehab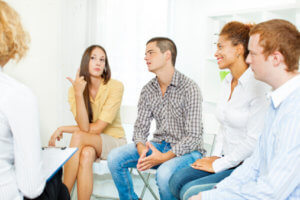 Most major insurance programs are accepted for alcohol and drug addiction treatment in Pompano Beach, Florida at 1st Step Behavioral Health. The following may be used as insurance for rehab in this accredited treatment program:
Many other provider policies
Whether you suffer only from addiction or addiction with co-occurring disorders, using your insurance for rehab in a comprehensive and focused program can provide the future you deserve. The Affordable Care Act and other legislation has been passed in recent years to help individuals who need to overcome the disease of addiction. This is why these policies exist and also why you should consider applying for insurance prior to starting treatment (if you don't already have insurance for rehab).
How to Verify Insurance for Rehab
Verifying that your insurance policy will support rehab treatment is an easier process than you might think. Simply call the admissions specialists of 1st Step Behavioral Health in Pompano Beach, Florida. Our knowledgeable representatives will assess your policy and find out what you need to know about financial support for your addiction treatment.
Insurance Providers Want You to Recover
In the past, insurance companies balked at paying for addiction rehabilitation. But insurance companies today understand that the key to prevention of other ailments and reduction of expenses associated with those issues lies in ensuring optimal wellness of policyholders and those covered under their policy. Even family members of addicted patients have been found to suffer more frequent illness than those of patients free of addiction. So helping you recover is a goal supported by your policy.
Treatment options your policy likely offers include:
Inpatient
Providing safety, a secure environment and peace of mind around the clock, inpatient drug and alcohol rehab also provides individualized care according to patient needs. Treatment includes step-down progression through early recovery and into other types of less restrictive rehab.
Partial Hospitalization (PHP)
PHP programs often take guests after inpatient treatment. These programs provide structure and guidance in combination with the freedom of living semi-independently.
Outpatient
Outpatient programs often follow inpatient or PHP programs. Outpatient treatment provide patients with integration into the community and independent decision-making while continuing to receive treatment guidance and support. These patients can work or go to school while continuing treatment.
Intensive Outpatient Programs (IOP)
IOP treatment integrates structured programs for overcoming addiction with therapeutic counseling and independent living. This program is often entered after completion of inpatient treatment. Step-down care received in IOP is comprehensive like inpatient treatment, yet allows more freedom in community-based living.
1st Step Behavioral Health Accepts Most Insurance
Rehabilitation treatment for alcohol and drug addiction is provided through 1st Step Behavioral Health in beautiful Pompano Beach. This accredited, no-nonsense treatment program focuses on what really counts for a successful recovery. Treatment includes evidence-based practices, dual diagnosis care, and therapies needed to overcome the underlying causes of addiction while focusing on strength for lifelong recovery.
Contact 1st Step Behavioral Health at (855) 425-4846 to verify your insurance policy and gain more information about programs to help you overcome addiction. Don't let insurance anxiety stop you from getting the immediate treatment you so desperately need.