When used as prescribed, benzodiazepines can be helpful in relieving anxiety. But if begin abusing them, you can quickly develop a tolerance. That tolerance is the beginning of a slippery slope that could lead to addiction.
How Benzodiazepines Can Be Helpful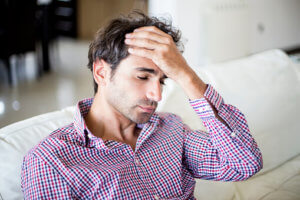 Doctors prescribe "benzos" to treat several common conditions. These conditions include:
Anxiety or stress
Sleeplessness
Alcohol withdrawal
Seizures
Muscle tightness or pain
Pre-surgery tension
Valium and Xanax are two of the most well-known and widely used benzos. In fact, physicians commonly prescribe these drugs for sedation. But because they sedate and soothe patients' nerves, some people begin taking more than they should.
As central nervous system depressants, benzos relax muscles and sedate patients. There are over 2,000 types of benzodiazepine medications worldwide, but only 15 are currently legal in the United States. The FDA classifies benzos as ultra-short acting, short acting or long acting.
How Benzodiazepine Addiction Begins
Many people abuse their benzodiazepine medications or buy these drugs illegally. Generally, they abuse these medications long term or overuse them.
Although few patients die or become seriously injured from benzo abuse, combining benzos with drinking or other pills can be deadly.
Benzo abuse can lead to serious side effects, including:
Sleepiness
Confusion
Dizziness
Weakness
Blurry vision
Slurring of speech
Poor coordination
Breathing problems
Coma
Signs and Symptoms of Benzodiazepine Abuse
People who abuse benzos often behave in ways that harm relationships and school or work performance. They also tend to experience changed appearance. Mood problems are also common in these individuals.
Other symptoms of benzo abuse include:
Anxiety
Sleeplessness
Anorexia
Weakness
Headaches
When someone suffers from benzodiazepine addiction, they can go through serious withdrawal if they stop using the drug. Users may even experience seizures if they suddenly stop using the amount they're used to taking each day.
In order to end this vicious cycle, getting drug addiction treatment is vital. The best facilities treat benzodiazepine abuse along with co-occurring disorders that may have led to the drug abuse in the first place.
1st Step Behavioral Health Helps Patients Gain Recovery
In Pompano Beach, Florida, patients with a history of benzodiazepine abuse or addiction can get the help they need for lasting recovery. Additionally, patients need treatment for underlying mental health disorders like anxiety simultaneously to give them the best chance for life-long sobriety. At 1st Step, that dual diagnosis care is available.
If you or someone you love are stuck in the destructive cycle of benzodiazepine addiction, take the first steps toward recovery. You can start by contacting us by call or texting 1st Step Behavioral Health now at (855) 425-4846 for more information about our addiction rehab facility.