Overcoming drug or alcohol addiction is a difficult process. However, no one ever said it would be easy, right? To make sure your recovery path is a one-way trip to a better life, it's important that you get the highest quality treatment possible. Psychotherapy can help you explore your past, present and future in recovery.
What is Psychotherapy?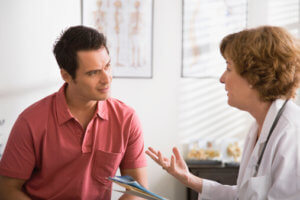 A form of talk therapy, psychotherapy is a key part of alcohol and drug addiction treatment. Therapists mostly use it during individual counseling, using techniques such as behavioral therapy to get to the cause behind your addiction. The goal is to analyze and modify destructive thought patterns, which helps people stay clean far beyond treatment.
Psychotherapy may also be effective in treating co-occurring mental health conditions. These conditions feed drug and alcohol abuse, just as the substance abuse feeds the mental illness. Qualified therapists can address both issues at once with dual diagnosis treatment.
Individual therapy helps patients work past problems that trigger them to abuse drugs or alcohol. These triggers may include:
Everyday stress from work, home life or general anxiety
Environmental cues, such as going to places that caused past trauma
Socializing with others who use drugs and alcohol
By going through therapy in rehab, patients like you learn how to be strong against triggers. It's possible to learn how to stop cravings and cope with daily life with continued freedom from alcohol or drug abuse. Therapy is the path to that learning and freedom.
Types of Psychotherapy
A licensed therapist works with individuals in a one-on-one setting. That therapist will use proven techniques to help you work past trauma, depression, anxiety, triggers and addiction, itself. In some cases, therapists can also lead group psychotherapy sessions.
Besides psychotherapy, facilities often use other proven methods, including:
Art therapy
Music therapy
Family counseling
Holistic therapies
Life skills development
Regardless of the methodology, the best addiction treatment programs strive to help individuals recover in a safe, trusting environment. Therapists, counselors and other staff members help individuals develop better self-awareness, higher self-esteem, stronger interpersonal skills and peer empathy. These attributes are the building blocks for sustainable sobriety.
Psychotherapy Is a Major Part of Addiction Treatment at 1st Step Behavioral Health
At 1st Step Behavioral Health in Pompano Beach, Florida, multiple forms of addiction therapy help patients achieve lasting recovery. If you or someone you love is ready to make a change, 1st Step Behavioral Health provides the focused treatment you need. Call 1st Step Behavioral Health now at 866-319-6126 and take the first step to lasting recovery.