Residential Treatment for Drug & Alcohol Addiction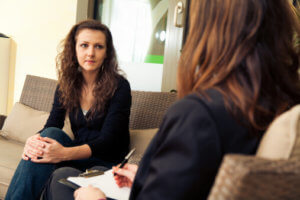 Drug or alcohol addiction is a chronic mental disorder that causes people to have uncontrollable compulsions to seek out and use drugs and/or alcohol. And all of this happens despite the fact that there are negative consequences and damage to the body and brain, which can persist for some time.
The physical and mental changes may lead to serious health issues such as damage to vital organs and mental disorders. Drug and alcohol addiction is difficult to overcome without professional help and many of those who try end up relapsing within a short time. When drug and alcohol addiction is severe and lengthy, or involves co-occurring disorders, residential treatment is strongly recommended.
During residential treatment, such as that offered at 1st Step Behavioral Health in Pompano Beach, Florida, patients live 24 hours in a safe, sober environment while undergoing medical treatment for their addiction. Upon entering treatment, patients will be given an assessment to evaluate what type of care would work best for them as well as a personalized plan for treatment and recovery.
In many cases of severe addiction, a medical detox period is necessary and that will be arranged at the beginning of admission. Upon leaving residential inpatient care, it's often recommended to step-down to less intense methods of care to facilitate further recovery.
Why Attend Residential Treatment Programs
There are a few different reasons why residential treatment may be the best choice for your condition. If you have a long history of heavy substance use, or if you have a serious co-occurring disorder that greatly hampers your ability to conduct your everyday life, then residential treatment may be the best choice.
One of the key factors in residential care is that medical monitoring is available 24/7, and the environment is a controlled and sober one, which may be very important to those who have already gone through relapse several times. If you aren't in a controlled environment, i.e. inpatient care, you may not be able to control your need or access to drugs and alcohol.
Some people choose to attend outpatient care for convenience or financial concerns. However, if your addiction has reached the point where it's not possible for you to stay away from drugs or alcohol, treatment during the day can't help when you relapse away from the center.
At 1st Step Behavioral Health, the goal is to provide a safe, caring environment where patients can focus on treatment and make progress toward recovery. Once patients have reached the point where their addiction has been stabilized, they can graduate to some form of outpatient care to help prevent relapse. Recovery from addiction is an ongoing process and may take months to reach the point where patients are comfortable that they have fully recovered.
Choosing Residential Treatment
When it comes to residential treatment centers, it's important to make sure that the programs offered meet your needs. There is no one perfect treatment program that fits everyone, but you should make sure that the program offers a wide range of treatment therapies and doesn't heavily focus on only one.
At 1st Step Behavioral Health, family therapy, dual diagnosis, group therapy and individual therapy are just some of the programs offered. Life skills instruction, holistic therapy and art and music therapy round out the treatments. A blend of traditional and alternative therapies can be highly effective for many people.
There's no right or wrong time to seek drug addiction treatment. If it's affecting your life and health, then give 1st Step Behavioral Health a call today at (855) 425-4846.