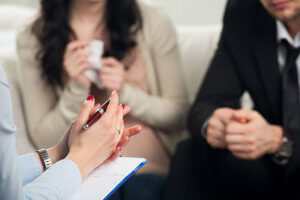 Drug and alcohol addiction has the power to rip families apart, but fortunately, relationships can heal. No matter what you and your family have gone through, family therapy can start the healing process. Some family members may not think they need it. In reality, addiction affects all parties involved.
The first step is for everyone in the family to become educated about the disease of addiction. Individuals struggling with addiction have to learn how to make amends. Other family members must learn how to set boundaries and recover themselves.
Family Therapy Provides Addiction Education
A quality drug treatment center will offer family programs so that everyone can begin healing. The first step of this process is learning how addiction affects the brain. Family members build resentments because the addicted person's actions and decisions make no logical sense. Due to addiction, the brain has been unable to:
Be self-aware
Understand how other people feel
Control one's impulses
Regulate emotions
Connect with other people
Once you begin to realize these as common symptoms of addiction, it begins to make more sense. Lack of self-awareness explains why a person is in denial during his or her active addiction. Lack of empathy and emotion regulation explains what the person says and does. Since the person doesn't feel connected as he or she should, it explains isolation.
Recovering in a Residential Treatment Center
If you're the one with the addiction, you'll begin to heal from the moment you start treatment. At a residential treatment center, you'll go through different types of addiction therapy like individual counseling. Here, you can open up in a safe environment about your past and how your addiction began. In some cases, you may be holding onto unresolved childhood resentments that you need to overcome.
No matter what you've been through, it's time to learn how to process these memories and move forward. When you're able to do this, you can begin the healing process, which is part of a making amends. Making an amends to your family starts the day you decided to get help for your addiction, but it requires more work. By maintaining your sobriety and working on changing old behaviors, you're taking a huge step to reestablishing your family's trust.
Group Family Therapy
Family support during your addiction recovery is important. By agreeing to undergo therapy as a family, you're not only helping your loved one, but you're helping yourself too. When you show your loved one that you're willing to try to have empathy towards his or her situation, it's a big deal. When everyone is trying to move forward and grow together, chances of maintaining sobriety are higher.
During this type of therapy, you'll also begin to heal by learning how to set clear boundaries. Many times, families enable the person with an addiction without knowing it. In therapy sessions for the family, you'll see that some of your behaviors may hurt more than help. The goal is for everyone involved to be able to live happy, healthy lives.
1st Step Behavioral Health offers family sessions and other beneficial therapeutic resources to help individuals embrace recovery. To learn more, call us today at (855) 425-4846.