Quality sober living is all about creating habits that stick with you for a lifetime. These habits are centered around long-term sobriety and healthy living. The recovery process is a journey. From detox to treatment, there are many steps in between.
Our sober living program is one of the last few steps of the recovery journey. We provide comfortable housing along with different levels of accountability to set you up for long-term success. There are many benefits to a quality sober living program.
Sober living allows you the opportunity to have a "trial run" before setting off on your own. Not only will your confidence be restored, but you'll also be more in tune with your cravings/urges. Overall, this is a wonderful opportunity to cement your treatment and ensure a sober lifestyle.
Sober Living in a Quality Setting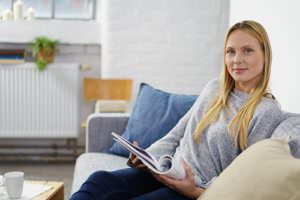 The sober living home is a residence dedicated to maintaining the healing program and therapeutic community of recovery. Our quality sober living program provides continued support in a safe, comfortable environment. We aim to serve individuals who are recovering from addiction and those with a dual diagnosis.
Quality sober living programs are often used in conjunction with outpatient treatment or a partial hospitalization program. While supervision and continued support is provided, it is less structured than residential treatment. Since accountability is the hallmark of sober living, our goal is to ensure a supportive community for recovering addicts.
For more information about treatment options and recovery solutions, don't hesitate to call today.
What is Sober Living?
Sober living is a place where people in recovery live before returning to their own homes. They usually enter one of these facilities after residential treatment or during an outpatient program. In these homes, peers in recovery live together and support each other as everyone becomes used to living a sober life. These facilities are a safe place for recovering addicts to focus on the basics of daily living.
A sober living home (SLH) also serves as a functioning household much like any other home that roommates share. Only here, roommates are each working toward long-term recovery. Patients leaving rehab who aren't ready to live alone benefit a great deal from living in a shared, sober residence.
What Our Facility Offers
Our clean, quality sober living home promotes a home-like atmosphere with continued support from the recovery community and clinical staff. Residence is an apartment-style housing with semi-private rooms where clients share responsibilities and fellowship. There is freedom to begin to structure responsibilities independently as well. However, there are also rules in place at ou quality sober living program.
Here at 1st Step, we create a safe and mutually respectful environment. Residents are required to maintain their recovery program, to meet curfew, and to uphold other house rules. Support is still available through individual and group therapies. We also offer career assistance by providing resume writing help and support while looking for employment.
The support our clients receive here at 1st Step Behavioral Health does not end at the time of discharge. We support the attendance of day/night treatment and active participation in the community that surrounds the treatment center. We will also assist our patients with finding quality aftercare.
The Quality Sober Living Home Lifestyle
As a resident in a sober living home, one can strengthen their chances of maintaining long term sobriety. No single treatment plan will be appropriate for everyone. We deliver a comprehensive program that treats each substance abuse disorder, dual diagnosis, and co-occurring mental health issues.
Counselors, peers, and family will also provide a valuable support network, allowing their loved ones to continue the work necessary for sustained recovery. Counselors facilitate a variety of services for loved ones who are healing through the process as well. With mutual-support groups like the sober living fellowship and 12-step programs, peers become a vital layer of support for each other.
Many people completing addiction treatment or those in an outpatient program enter quality sober living homes. But what are these homes and what can one do for you? In a nutshell, a quality sober environment can help you stay strong in recovery through the support of like-minded others.
Rules for Quality Sober Living Houses
Everyone in an SLH has responsibilities, such as daily chores, jobs outside of the home, school attendance, or other requirements. Each resident also has the responsibility of paying rent and their share of utilities.
There are house rules for sober residents and everyone must follow them. If one member of the household fails to do so, the rules usually require them to leave the facility. While this sounds harsh, the safety of these homes includes safety from enabling behaviors.
The treatment facility that facilitates the SLH encourages support group meeting attendance of the residents. Additionally, the facility encourages them to maintain mental health services if they have a co-occurring condition along with addiction. One of the greatest benefits of these homes is the balance between structure and independence.
Having peers in recovery right along with you means that isolation is less likely to occur. Addicts often feel the need to isolate themselves. They may initially resist openly speaking about their addiction. However, a supportive community like this turns that all around.
Benefits of our Quality Sober Living Program
We offer patients in our quality sober living housing opportunities in aftercare. These homes are safe, respectful places where clients continue gaining support from peers and staff. They're apartments where clients have some independence in balance with household rules.
Benefits of our quality sober housing include:
Peer support

Group and individual therapy

Career assistance

Resume writing help

Job search support

Social opportunities
Our quality sober living home is a great place for gaining strength in your sobriety. It's an environment that not only empowers you, but also restores confidence.
Of course, getting into one of these homes means you must first start recovery. Here at 1st Step Behavioral Health, there are a variety of alcohol and drug addiction treatment programs available to suit your needs.
Whether you need inpatient treatment, partial hospitalization, outpatient or intensive outpatient care, you can get the help you need. There's a wide range of therapies, dual diagnosis treatment, family counseling, and life skills development at our facility. Throw in the 12 steps of AA/NA, and you can be strong before returning home.
If you or someone you love are ready to get needed help for drug or alcohol addiction, call us at (855) 425-4846. You can begin living the life you deserve.
Adjusting to "Real" Life
If there's a common concern among those overcoming addiction, it would have to be the fear of returning home. Will you be able to maintain your sobriety? How do you build a routine that doesn't include buying, selling or using drugs? What should you do if cravings hit again when you face your triggers?
Within the safe environment of quality sober living homes, you get a dress rehearsal of sorts. You'll adjust to daily chores, living with roommates, cooking nutritious meals and keeping your surroundings clean. On top of that, you'll also have support and accountability.
It's important to practice these activities before moving back home, where someone expects you to function like that daily. You can also get used to doing things that once brought you joy.
Who are Good Candidates for Sober Living Homes?
Naturally, the caring staff at an alcohol and drug treatment center won't send you to one of these residences until you're ready. Therapists and those overcoming addiction typically work together to determine when someone's prepared to give it a try. Candidates who have excellent chances for success come from various programs.
Outpatient treatment

. Graduates from the inpatient treatment program move on to the outpatient setting. Even though individual therapy sessions continue, these program participants are ready to start building independent routines. They also have the opportunity to attend events in the community to practice their social skills.

Partial hospitalization

. Those participating in a

partial hospitalization program

may be living with parents or loved ones who are helping them get back on their feet. However, since the goal of sobriety is independent living, participation in the sober living program can make a big difference. Learning to function independently significantly assists someone overcoming substance abuse to gain the confidence they need to move forward.

Setback management

. Someone in an aftercare setting may realize that living independently is too difficult. If you've moved right past participating in the sober living experience, now is a good time to come back and regroup. Taking advantage of this practice opportunity gives you a chance at working on daily life and social skills.
Get Help Today
It all starts with a call to our facility here at 1st Step Behavioral Health. Our caring therapists work with you to check you into a drug and alcohol detox center. Once you finish there, they'll help you select a drug treatment program that's right for your unique circumstances. Don't let addiction rob you of another day. Call (855) 425-4846 now to get help!