Rehabilitation and treatment can help each individual to overcome alcohol and drug abuse and find total freedom from these problems. But, if you have been struggling with any type of substance use problem, it's important to find the treatment center that best meets your specific and unique needs. There are many approaches to treatment and facilities which offer help to people who have addictions. So, it might be difficult to know where to start when looking for a treatment program that can work well for you. But, with information and guidance, you can make the best choice for your recovery!
Some men gravitate toward the idea of gender-specific programs for substance abuse treatment. Perhaps a program for men is something you should consider. But, before making the ultimate choice, it's important to learn more about what men's drug rehab has to offer.
A Men's Drug Rehab Can Cater to the Preferences of Male Patients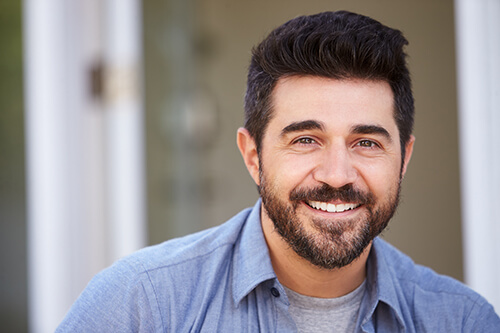 Diving into addiction treatment can be overwhelming. For those with severe addictions and a long history of drug abuse, there's often anxiety or apprehension about beginning treatment. To ease this discomfort, men's drug rehab offers facilities that appeal to men. They offer an environment that is comfortable and inviting for men who are struggling with substance dependence. This can help prospective patients to feel more relaxed as they go through drug rehabilitation.
In reality, many men and women appreciate the same amenities and facilities. For example, there is no set meal plan for all men, and there are no fitness facilities that exclusively cater to women. Overall, both men and women benefit from quality facilities.
All patients will appreciate an environment that feels more home-like than clinical. When a treatment facility is welcoming and generally comfortable, individuals are more likely to trust the competence and genuine care of the staff members who are working to help them overcome addiction in their lives. This type of atmosphere is also helpful in creating a sense of calmness and relief for those in recovery, which can help to make the treatment process successful and lead to lasting recovery.
Drug rehab centers for men can offer the comforts of home with the medical attention of professionals who truly care for those who need help ending substance abuse. They may offer a host of amenities, including two-bedroom apartments, which offer more flexibility and freedom in accommodation. Fully-equipped kitchens may also be in place, encouraging group meals and conversation. A good rehab center may even focus on creating the right atmosphere through the decorations. Decor that is simple and comfortable is universally appealing no matter age or gender and can help to make the facility much more inviting and warm.
DISCUSSING SPECIFIC ISSUES IN GROUP THERAPY
In drug rehab, a key part of the treatment is group therapy. Group counseling and therapy sessions are an opportunity for patients to share experiences, express themselves, and learn from their peers. Men's drug treatment programs are able to focus on specific topics relating to men.
However, one of the great things about group therapy is that it can help participants to improve their social and communication skills. Sometimes, individuals in group therapy learn to better interact with others as therapy involves listening to a perspective much different from one's own. Above all, there will always be opportunities to discuss personal problems and gain a refreshing, helpful perspective.
It's worth noting that certain topics aren't appropriate for group therapy. For example, many male patients don't like to discuss their past trauma, relationship details, or fatherhood concerns. Many men have been taught that sharing and discussing feelings makes them less masculine, which is unfortunate. However, individual therapy provides a safe space for discussing sensitive topics, and men's drug rehab promotes sharing in a safe space.
EXPLORING THE BENEFITS OF GENDER-SPECIFIC TREATMENT
Making the decision to get treatment for an addiction problem is one of the most challenging things for many people. It's difficult to leave a life that's familiar, even if that life is harmful or unhealthy. A lot of individuals want to be free from addiction but are concerned about the uncertainties of treatment and recovery. There are a lot of "what if" questions to ask, such as "what if this doesn't work?" and "what if I can't stay sober or clean after treatment?" 
It's easy to become overwhelmed by the answers you don't have. But, as you begin to look for treatment options to help you overcome addiction, focus on the answers you do have. 
You probably already know that treatment will be challenging. This is one of the reasons why it's so important to find a program and a facility that is dedicated to giving you the care and guidance that will best suit your journey. You also know that addiction is problematic, harmful, and can cause a lot of pain and illness, both mentally and physically. So, even though the recovery process will be difficult at times, it's important to go through with your choice to get help. As a result, you'll find the freedom and peace you need in order to live a full, healthy life.
Now that you're looking into getting treatment for addiction, you may be wondering if a gender-specific program might be most helpful for you. If so, it might be helpful to learn about the benefits of men's drug and alcohol rehab programs. This information just might help you to make the best choice for your recovery needs! Advantages of a men's treatment program include:
Liberating atmosphere:

Men may feel more comfortable talking about their struggles and victories with other men.

No fear of judgment:

It can be easy for men to feel judged by women. But, when they're around other men, they may feel more at ease.
Vulnerability is accepted.

Sometimes, people may struggle to be vulnerable, open, and emotionally expressive while around people of the opposite sex. But, those who join men's drug rehab programs don't have to feel concerned about this at all. There's no pressure to be "strong" or hide their emotions.
Also, while in a treatment program that is dedicated to men, participants can develop healthy and necessary bonds with other men who are on the road to recovery. These friendships can help meet the need for support and accountability.
WHAT MATTERS MOST: A PERSONALIZED APPROACH TO RECOVERY
The goal of gender-specific drug rehab is to tailor treatment to individual patient needs. Of course, not every man has the same needs, type of addiction, underlying causes, or medical history. There's no one-size-fits-all approach to recovery, even when accounting for gender.

When choosing a residential treatment program, patients may want to think less about gender and more about custom treatment. The best rehab programs allow for a personal approach to recovery. This starts at intake when patients can share their personal histories and staff can create a strategy for maximum healing. Sometimes men's drug rehab is the best option for some people.
OPTING FOR DRUG REHAB AT 1ST STEP BEHAVIORAL HEALTH
Regardless of your gender identity, you can conquer addiction at 1st Step Behavioral Health in Pompano Beach, Florida. Treatment programs cater to individual needs, and no two patients follow the same recovery strategy. Additionally, we offer a variety of methods, and patients can expect evidence-based treatment as well as holistic therapies.
Some of the most common and effective treatment methods include:
Music and art therapy

Individual talk therapy

Life skills training

Emphasis on

relapse prevention

techniques
As far as addiction treatment is concerned, it's best to focus on finding a facility that will cater to your emotional, mental, physical, and even social health. If you've been suffering from alcohol or drug dependence for a while, it's likely that there are many areas of your life that are in need of healing. Perhaps your relationships with family members and friends have suffered because of the addiction you were dealing with. Maybe you have had financial problems and health concerns. Or perhaps you, like many others, are struggling with addiction and a mental health disorder. 
If you have been affected by any of these challenges, the best thing you can do is reach out to a treatment center that is dedicated to your success in recovery. Here at 1st Step Behavioral Health, we are committed to helping our clients end substance abuse in their lives. But, we are also here to help each individual work through the underlying causes, address the effects of mental health challenges, and mend relationships with others.
Men and women alike need quality addiction treatment. At 1st Step Behavioral Health in Pompano Beach, Florida, you can take full advantage of a comprehensive approach to your recovery. Start living the life you deserve, contact us today or call (855) 425-4846.