To overcome drug addiction, every patient benefits from rehab. However, there are nearly as many types of rehab as there are prospective patients. Some men gravitate toward the idea of gender-specific programs although they're not always necessary. Before making the ultimate choice, it's important to learn more about what men's drug rehab has to offer.
A Men's Drug Rehab Can Cater to the Preferences of Male Patients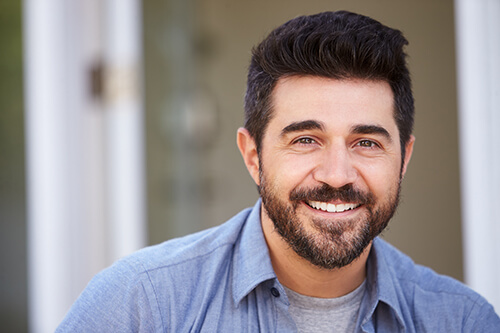 Diving into addiction treatment can be overwhelming. For those with severe addictions and a long history of drug abuse, there's anxiety or apprehension about beginning treatment. To ease this discomfort, men's drug rehab offers facilities that appeal to men. This can increase comfort and help prospective patients relax when going through drug rehabilitation.
In reality, many men and women appreciate the same amenities and facilities. For example, there's no set meal plan for all men, and there are no fitness facilities that exclusively cater to women. Overall, both men and women benefit from quality facilities.
All patients will appreciate an environment that feels more home-like than clinical. Two-bedroom apartments offer more flexibility and freedom in accommodation. Fully-equipped kitchens also encourage group meals and conversation. Decor that is simple and comfortable is universally appealing no matter age or gender.
Discussing Specific Issues in Group Therapy
In drug rehab, a key part of the treatment is group therapy. Group counseling and therapy sessions are an opportunity for patients to share experiences, express themselves, and learn from their peers. Men's drug treatment programs are able to focus on specific topics relating to men.
However, one of the great things about group therapy is that participants improve their social and communication skills. Sometimes, this means listening to a perspective much different from your own. Above all, there will always be opportunities to discuss your personal problems and gain refreshing, helpful perspective.
It's worth noting that certain topics aren't appropriate for group therapy. For example, many male patients don't like to discuss their past trauma, relationship details, or fatherhood concerns. Many men have been taught that sharing and discussing feelings makes them less masculine, which is unfortunate. However, individual therapy provides a safe space for discussing sensitive topics, and men's drug rehab promotes sharing in a safe space.
What Matters Most: A Personalized Approach to Recovery
The goal of gender-specific drug rehab is to tailor treatment to individual patient needs. Of course, not every man has the same needs, addiction, or medical history. There's no one-size-fits-all approach to recovery, even when accounting for gender.
When choosing a residential treatment program, patients may want to think less about gender and more about custom treatment. The best rehab programs allow for a personal approach to recovery. This starts at intake when patients can share their personal histories and staff can create a strategy for maximum healing. Sometimes men's drug rehab is the best option for some people.
Opting for Drug Rehab at 1st Step Behavioral Health
Regardless of your gender identity, you can conquer addiction at 1st Step Behavioral Health in Pompano Beach, Florida. Treatment programs cater to individual needs, and no two patients follow the same recovery strategy. Additionally, we offer a variety of methods, and patients can expect evidence-based treatment as well as holistic therapies.
Some of the most common and effective treatment methods include:
Music and art therapy
Individual talk therapy
Life skills training
Emphasis on relapse prevention techniques
Men and women alike need quality addiction treatment. At 1st Step Behavioral Health in Pompano Beach, Florida, you can take full advantage of a comprehensive approach to your recovery. Start living the life you deserve and call 866-319-6126 today.