It's common to turn to alcohol to cope with an anxiety-filled day, an uncomfortable social interaction, or a way to relax. But, you may be unaware that using alcohol to relax or mask anxiety is doing more harm than good. Next time you feel tempted to pour yourself a drink when feeling anxious, take these facts into consideration. Also, if you are using alcohol to cope with anxiety, contact our alcohol rehab in Pompano.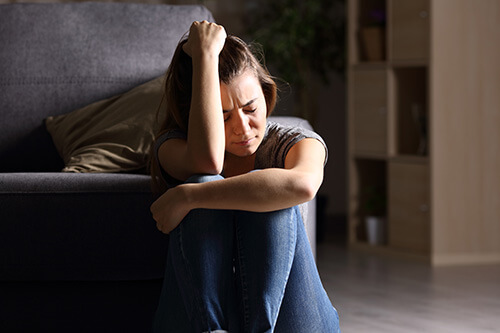 How Can Alcohol Make My Anxiety Worse?
You may think alcohol helps ease your anxiety because of the sedative effect. But, alcohol changes neurotransmitters in the brain which ultimately worsens your anxiety once the alcohol fades.
How Does Alcohol Cause Anxiety?
Long-term alcohol use can change brain activity which can cause mental health problems. Also, if your body is conditioned to consuming heavy amounts of alcohol, and you suddenly stop, its common to experience alcohol withdrawal, which causes symptoms like trembling hands, sweating, and nausea.
Searching for Alcohol Rehab in Pompano?
If these alcohol abuse and anxiety facts hit home, seeking treatment for yourself or a loved one is merely a phone call away. 1st Step Behavioral Health in Pompano Beach, Florida can help. We offer several alcohol rehab programs and services, including inpatient and outpatient treatment, dual diagnoses treatment, and much more. Don't wait for your alcohol use disorder to develop into an addiction. Seek help to overcome your obstacles with alcohol and drug addiction now. Call us today at 866 319-6126 to begin today.