Our goal with 1st Step's holistic pain management is for our patients to surrender the urge to "fix" themselves. We want our patients to participate in the natural healing process of life. Issues such as substance abuse, addiction, and mental health problems, can be exacerbated by the desire to find a quick fix. Holistic pain management is all about taking the time to understand yourself from the inside out.
Holistic pain management is also the focus on rebalancing an individual through medical, physical, mental, emotional and spiritual care. We believe that when someone is given proper treatment, they will discover an opportunity to experience the miracle of change.
A Holistic Approach to Pain Management
Recently, the medical community has seen strong evidence accumulated for the benefits of having holistic pain management. This includes treatments such as acupuncture and nutritional supplements for treating pain. Other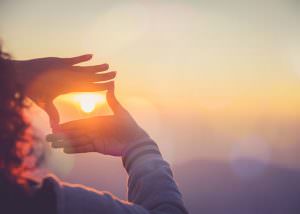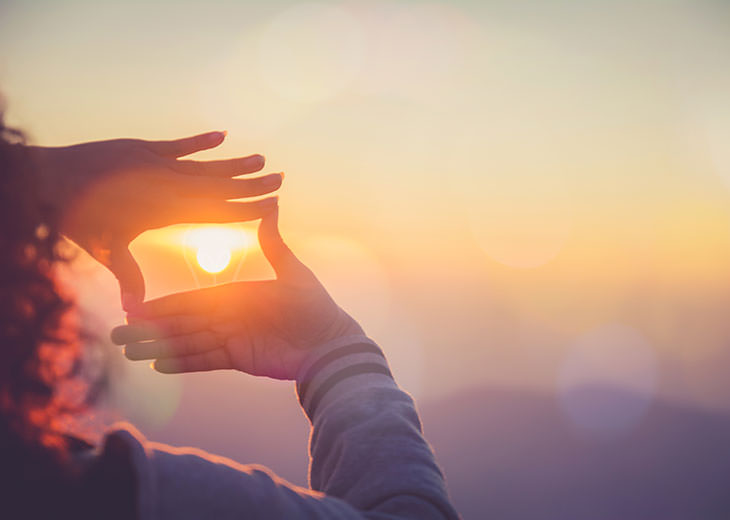 alternative therapies such as chiropractic therapies and dietary approaches have also demonstrated evidence to potentially alleviate pain.
It's important to recognize that there isn't a standard approach to pain management that will work for everyone. Something that works really well for one person may not work for another person with the same problem. Avoiding this streamlined tactic for managing pain is the heart of the holistic model. Whatever the cause of chronic pain may be, its management and relief should take a multidisciplinary track.
This can be done by thoroughly looking at all contributing factors which can affect a person's well-being. If you or someone you love is struggling with chronic pain and problems with addiction, look no further. Feel free to reach out to us today for more information about treatment and holistic pain management.
What Exactly is Holistic Pain Management?
Holistic pain management is an approach that takes into account the emotional, mental, and spiritual needs of the individual in addition to the person's physical state. Often, people equate holistic care with non-medical care. However, this is not always the case. Holistic care includes non-medical approaches but can include clinical care as well.
Some of the methods of holistic pain management work to help individuals overcome substance abuse without the use of prescription drugs. Holistic pain management can include a variety of treatment methods. It may include individual talk therapy, yoga, mindfulness meditation training, or massage therapy. Each of these elements is designed to help those who are working to overcome substance dependence.
The Goal of Holistic Pain Management
The main goal of a holistic pain management approach is to treat addiction from all angles of life. For example, instead of exclusively focusing on physical symptoms, holistic treatment programs emphasize each individual patient's unique complexities. So, a long-lasting recovery is more likely when a holistic approach to drug addiction treatment is involved.
Additionally, holistic, by definition, means taking the whole person into account. While a holistic approach doesn't ignore physical symptoms of addiction, these aren't the center of treatment. By treating the entire person, not just certain aspects of their health, patients have an opportunity to reach lasting recovery.
Of course, it's important to address the underlying causes of addiction and deal with the events of the past that may be related to the present. However, dwelling on those things may prevent individuals from moving forward. Mindfulness therapy is often helpful in bringing individuals to a healthy state of mind. This then ultimately helps them to move forward in their recovery.
We understand that the road to recovery can seem overwhelming. If this is all new to you or a loved one, don't worry. We're here to listen to your concerns and walk you through the whole process. If you have any questions about holistic pain management so far, don't hesitate to reach out to us.
Methods in Holistic Pain Management
Holistic pain management can be used to describe medical treatment that is used in place of conventional medicine. The use of conventional medicine combined with alternative medicine, it is called complementary medicine. Holistic pain management uses a variety of different methods. Some of the many include acupuncture, chiropractic treatment, yoga, aromatherapy, relaxation, herbal remedies, and massage.
In the past decade, solid evidence has been gathered for centered around the benefits of mind-body therapies.
As stated by the National Institute of Health,
"In one of the largest clinical trials to date to test the safety and efficacy of acupuncture, NIH-supported researchers found that acupuncture significantly reduced pain associated with osteoarthritis of the knee when used as a complement to conventional therapy. Other studies and reviews demonstrated that acupuncture provides relief for vomiting and nausea from chemotherapy, shows possible effect for tension headaches, and that acupuncture and simulated acupuncture can both provide relief for those suffering from low-back pain."
This goes to show that there are serious benefits to holistic pain management. The mind and body are directly affected by each other. This is why it's important to take care of yourself from the inside out.
Additional Details on the Methods of Holistic Pain Management
Mind-body therapies aim to help the mind's ability to affect the functions and symptoms of the body. Mind-body therapies use various approaches, including relaxation techniques, meditation, guided imagery, and hypnosis. Keep reading to learn more about the specific methods in holistic pain management.
Acupuncture
Sixteenth Century Chinese doctors believed that disease was caused by an imbalance of energy within the body. In acupuncture, disposable, stainless steel needles are used to stimulate the body's 14 major meridians. In other words, these are also called the energy-carrying channels. The purpose is to resist or overcome illnesses and conditions by correcting these imbalances.
Acupuncture can also decrease pain by increasing the release of chemicals that block pain, called endorphins. In fact, many of the acupoints are near nerves. When stimulated, these nerves signal a feeling of fullness in the muscle. Endorphins and other neurotransmitters (body chemicals that modify nerve impulses), block the message of pain from being sent to the brain.
Chiropractic Treatment and Massage
This treatment uses spinal manipulation and other alternative methods to properly align the body's musculoskeletal structure, particularly the spine. This is believed to enable the body to heal itself without surgery or medication. Chiropractic treatments are used in a variety of ways in holistic pain management. It may be helpful for headaches, neck pain, as well as certain arm and leg conditions.
Massage not only relieves physical pain, but it can also help to relieve emotional stress. Massages relieve tension by enhancing blood flow.
Therapeutic Touch and Reiki Healing
Therapeutic touch and reiki healing are believed to activate the self-healing processes of an individual thus alleviating pain. These energy-based techniques do not call for actual physical contact. Instead, they just require close physical proximity between the practitioner and the patient.
Easing pain and anxiety are a couple of the most prominent benefits in Reiki healing. There are essentially no adverse side effects which make energy-based healing a great method in holistic pain management. Even if you feel skeptical, there's no harm in giving it a shot.
Dietary Approaches to Treating Pain
It is no secret that what we eat affects us physically. Not only that, having a poor diet can directly correlate to how you feel mentally and emotionally. It is believed that changing dietary fat intake and/or consuming plant foods that contain anti-inflammatory agents can help ease pain by limiting inflammation.
For example, let's talk about foods containing complex carbohydrates. In other words, food that contains soluble fiber. Soluble fiber can slow the absorption of sugar into your bloodstream and increase serotonin, the "feel-good" chemical in your brain.
Holistic Pain Management at our Facility
1st Step Behavioral Health's holistic pain management program is offered through a comprehensive program for individuals who are struggling with addiction or co-occurring disorders. In some cases, chronic pain sufferers are given prescriptions for pain medications before being introduced to therapy for the causes of their pain.
Many medications taken habitually, such as barbiturates or opioids, even when not abused, can be addictive by nature. For this reason, a treatment environment is important for chronic pain sufferers to ensure a safe and comfortable transition to holistic therapy for pain management. 1st Step offers acupuncture, chiropractic services as well as the opportunity to seek guidance with nutritional and dietary supplements for chronic pain.
Holistic pain treatment at 1st Step Behavioral Health began as a vision started by Gus Crocco, L.C.S.W., who has over 25 years of experience in the field of Addiction and Co-Occurring disorders. Today his vision has been realized and cultivated into a comprehensive treatment program.
Begin the Road to Recovery Today
We encourage you to call today with any questions or concerns you may have. Whether it's you or a loved one struggling with addiction, we can help. Here at 1st Step, we prioritize the personalization of treatment for each patient.
We believe in treating a patient as a whole which is why holistic pain management is an important matter to us. Feel free to give us a call at (855) 425-4846 or contact us here. Remember, there are many joyful and positive days ahead.