Choosing a rehabilitation center for addiction treatment isn't always an easy process. There are so many important factors to consider that it's hard to know where to begin. As daunting as it may seem, you want to choose the right rehab center to fit your needs. Here are a few things that you should consider.
Custom Treatment Plans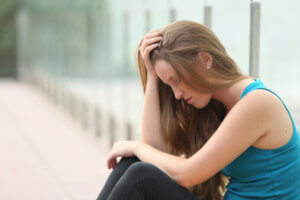 Does the rehabilitation center offer custom treatment plans? No two people are the same, which means that their addictions aren't either. Every person has different triggers and needs in rehab. It's important that the rehab center that you choose acknowledges this and creates a custom plan for you.
The goal of custom plans is to get to the root cause of the alcohol or drug addiction. Finding the cause is the only way to successfully address the addiction. Past struggles usually link to addiction in some way. If a center can't give you the one-on-one time that you need, you may find recovery difficult.
Results and Treatments
What results can the center deliver? Rehabilitation centers offer different services, which means that they have different results. Before going to a rehab center, it's important to ask yourself, "What results do I hope to see?" Some centers consider people who regularly attend meetings as successes. Others view patients as successes as when they complete 28-day programs.
How do you view success? Answering this question will guide you in selecting a rehab center. Also, it will give you a talking point when you contact rehab centers. It's important to ensure that you and your rehab center measure success in the same way.
Long-Term vs. Short-Term Rehab
Do you want long-term or short-term treatment? While a vast majority of rehab centers offer both options, not all do. Considering the kind of treatment that you want may help you narrow down your options.
Keep in mind, however, that studies show that relapse is less likely after completing long-term rehab. This doesn't mean that success isn't possible after short-term programs, it just means that addiction isn't a condition that experts can treat overnight. It takes years of hard work even after rehab to truly reach recovery. The rehab program should direct you to the program that will work the best for you.
Medically Managed Rehab
Are you okay with recovery management through medication? Some rehab centers like to substitute one drug for another. This practice is especially common for heroin addiction treatments. While it works for some people, others don't like the idea of switching to other drugs.
Decide if using other drugs during your treatment is right for you. Then, find out which drugs the rehab center uses to deal with addiction. Also be sure to ask them about their other methods for dealing with addiction.
Aftercare Program
Does the rehabilitation center that you want to enroll in have an aftercare program? Addiction isn't a curable disease. It's one that people have to learn to manage throughout their lives. Because of this, addiction management often involves participating in aftercare programs.
In these types of programs, you still have access to expert help when you need it. However, you'll be able to continue to live your life as normal. Not everyone needs aftercare, but it's a nice service to have at your disposal.
Reach Out to 1st Step Behavioral Health Rehabilitation Center for Help
At 1st Step Behavioral Health, we perceive ourselves as a rehab center first and foremost. Other rehab centers think of themselves as country clubs or vacation spots where individuals go to work on their addiction. Instead, we focus on helping you get the upper hand on your addiction.
We pride ourselves on offering long-term care that lasts between six and 12 months. Our goal is to provide you with a caring environment and surround you with caregivers who you can trust. Our facility has more than 120 beds, and we offer two-bedroom apartments with fully finished kitchens.
Based on proven methods, our recovery model is easy to follow. Some of the services that we provide at 1st Step Behavioral Health include:
Family therapy
Partial hospitalization
Dual diagnosis treatment
Fight your addiction with the help of 1st Step Behavioral Health. Let us show you down the road to recovery. Call us today at (855) 425-4846 to see what we can do for you.