Codependency and addiction go hand-in-hand. People struggling with addiction engage in codependent behaviors, and often, so do their loved ones or their enablers. Unfortunately, too many enablers don't realize how they're contributing to the problem.
How Codependency and Addiction Coexist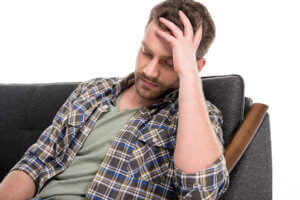 Someone dealing with substance abuse issues is already in trouble. However, how family and friends handle the addiction can go a long way toward successful recovery. When people engage in enabling behaviors, they make the addiction seem acceptable. Codependent people often aren't aware that they're making the problem worse. Instead, they think they're being helpful when they cover for someone dealing with addiction. Yes, enablers care very deeply, but tough love is sometimes the best, or only, way to get your loved one into treatment.
According to the National Institute on Drug Abuse, relapse rates for people treated for substance abuse is anywhere from 40-60%. When you learn how to change your codependent behaviors and stop enabling, you're in a better position to help a loved one avoid a relapse.
Are You Enabling a Loved One?
Just as the people going through substance abuse must ask themselves some tough questions before they can recover, you'll have to do the same if you're a codependent partner in the relationship. You might be engaging in codependency and enabling behaviors if you do any of the following:
Take on extra responsibility at home or work to cover for your loved one
Lie or make excuses for the person dealing with substance abuse if they don't show up for work/social functions
Change your plans to revolve around the life of your loved one and his/her addiction
Buy drugs or alcohol for your loved one
Put your loved one's needs before your own
People stuck in a codependency cycle often choose partners and friends who engage in risky or abusive behaviors. Enablers have to work through their own problems of low self-esteem and emotional issues before they're healthy enough to help someone else.
This is why a good recovery program often involves family therapy. Because family members are usually the enablers, everyone who's close to the person dealing with addiction should take some part in treatment. Anyone who loves someone with an addiction knows the problem affects more than just that person. It affects marriages and entire families.
Where You Can Get Help
Whether you're the substance abuser or the enabler, recovery is possible. It's important to change the codependent dynamic so that all parties affected by addiction can heal.
To get the alcohol or drug addiction treatment you need, you've come to the right place. What can you expect from 1st Step Behavioral's residential treatment facility? Some programs you'll find here include:
Inpatient treatment
Outpatient/intensive outpatient treatment
Talk therapy
You'll gain valuable life skills while working with a therapist who's invested in your recovery. You'll also be able to examine your feelings and learn what led you to substance abuse in the first place. Most importantly, you'll learn how you can live a life without addiction. A sober future is within your reach when you're willing to work for it.
When you're ready to stop letting addiction control you, 1st Step Behavioral Health is ready to help. Come to a quality drug rehab facility offering the experience and caring environment to get you on the road to recovery. Call (855) 425-4846 today for more information.