Because of the high overlapping rates of occurrence between mental health disorders and addiction, dual diagnosis is an important aspect of recovery. While all facilities differ somewhat, the best dual diagnosis treatment centers all have the following key things in common.
The Best Dual Diagnosis Treatment Centers Focus on Individual Behavioral Therapies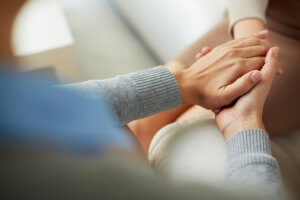 According to the Substance Abuse and Mental Health Services Administration, there are 7.9 million Americans that have both a mental health illness and a substance abuse disorder. These individuals require dual diagnosis treatment, and the basis of that treatment should be evidence-based behavioral therapy.
There are two primary forms of individual behavioral therapy used in the best dual diagnosis treatment centers: CBT and DBT. CBT, or cognitive behavioral therapy, brings attention to negative thought patterns. DBT, or dialectical behavioral therapy, aims to improve self esteem and lessen strong and overwhelming emotions that lead to harmful behavior.
Professionals Trained in Psychiatry
Not all addiction centers have psychiatrists, or even professionals trained in psychiatry, on their staff. Dual diagnosis treatment centers place a lot of emphasis on hiring trained professionals. These medical professionals are able to conduct individual therapy sessions, lead group counseling sessions and identify any co-occurring mental health disorders that need to be addressed during recovery.
Long-Term Care Options
Addiction treatment programs come in all shapes and sizes, and some are very short in duration. Dual diagnosis programs, however, tend to be more successful if they are long-term. Centers that focus on dual diagnosis understand that in the treatment of both substance abuse and mental illness, there is no quick fix. Longer programs often have higher rates of success, translating to better health and happiness for patients.
Group and Family Therapy Options
The very best treatment centers offering dual diagnosis programs provide a range of therapy options for patients. Notably, they offer therapies that showcase a support system.
Group therapy can be a wonderful way to share experiences. It also allows patients to learn from one another, while honing their social skills. Family therapy is another helpful tool that can accomplish all of the following objectives:
Educating family members about mental illness and the illness of addiction

Differentiating between enabling and helping

Rebuilding connections and relationships between family members

Utilizing the existing support system of family
Aftercare Options for Relapse Prevention
A vital component of effective dual diagnosis treatment is the acknowledgement that the work isn't over when rehab ends. To successfully prevent relapse, patients and treatment centers need to work together to create aftercare plans.
Aftercare could include regular meetings in an outpatient program to maintain sobriety for months or even years to come, or life skills training so that patients can learn vital skills on their own. Aftercare might also include learning about available group meetings that can offer accountability for the future.
Finding the best dual diagnosis treatment centers doesn't have to be challenging if you know where to look. Start the search at 1st Step Behavioral Health in South Florida. Call 866-319-6126 and let us prepare you for your journey to recovery.