Addiction is a complicated disease. It's psychological as well as physical and may become worse depending on mental health, and environment. Often, to effectively treat addiction, a holistic approach may work. A truly comprehensive strategy for treatment tackles all aspects of addiction, thus reducing the risk of future relapse.
Defining Holistic Addiction Treatment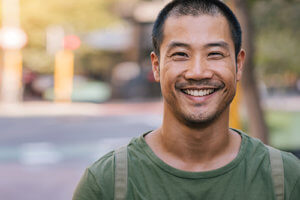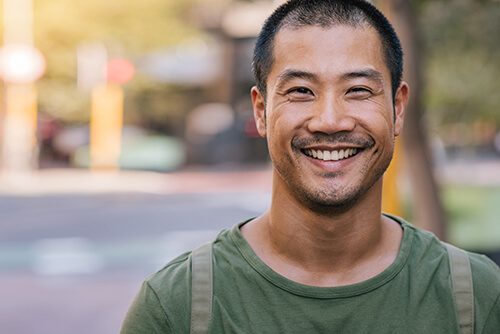 A holistic approach treats addiction from all angles. For example, instead of exclusively focusing on physical symptoms, treatment emphasizes each individual patient's unique complexities. Lasting recovery is more likely when using a holistic approach to drug addiction treatment.
Often, people equate holistic care with non-medical care. However, this doesn't have to be the case. Holistic care includes non-medical approaches but can include clinical care as well.
Additionally, holistic, by definition, means taking the whole person into account. While a holistic approach doesn't ignore physical symptoms, these aren't the center of treatment. By treating the entire person, not just certain aspects of their health, patients have an opportunity to reach lasting recovery.
A Holistic Approach Complements Evidence-Based Strategies
Holistic care can include a variety of treatment methods. It might include individual talk therapy, yoga, mindfulness meditation training, or massage therapy. What's worth noting is that a holistic approach complements, rather than replaces, evidence-based strategies.
We know that when treating addiction, certain strategies have higher success rates. Detox, for example, requires medical care. While many regard individual, group therapy, and the 12-Step program as key elements to recovery, it's important to understand that these strategies are evidence-based approaches.
Overall, holistic care won't take the place of these treatment methods. In addition to the evidence-based methods, holistic treatment offers alternative ideas that are incredibly helpful for certain patients.
Getting to the Root Causes of Addiction
A holistic strategy addresses the root cause of an addiction. A non-holistic approach might only focus on the symptoms, which for some, might not be sufficient.
There are many factors that influence an addiction. For example, mental health often plays a role, and trauma history may often lead to substance abuse. Additionally, there's a genetic component that makes certain individuals more prone to addiction development.
With dual diagnosis care and trauma therapy, you can reveal the cause of your addiction. Fortunately, if resolution is available, the likelihood of relapse decreases. Holistic care recognizes that understanding the causes of addiction is necessary for creating the right treatment plan.
Focus on Individualized Treatments
Addiction treatment shouldn't be one-size-fits-all. The appeal of a holistic care program is that it treats patients as individuals.
Some patients thrive with individual talk therapy. Others benefit from more extensive group therapy. While some individuals need sober living, others transition better with outpatient care. All of these options and more are available with the holistic treatment approach.
Holistic Care at 1st Step Behavioral Health
At 1st Step Behavioral Health, addiction treatment is holistic. No two patients are alike, and the road to recovery is unique. There are treatment programs available at our rehabilitation center, and each offers diverse methods and therapies. These programs include:
Continuing care recommendations and support
A holistic approach is the most comprehensive, effective method for tackling substance abuse. At 1st Step Behavioral Health in Pompano Beach, Florida, you can end addiction once and for all. Call 866-319-6126 to take the first step to health, happiness, and sobriety.