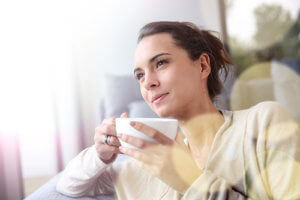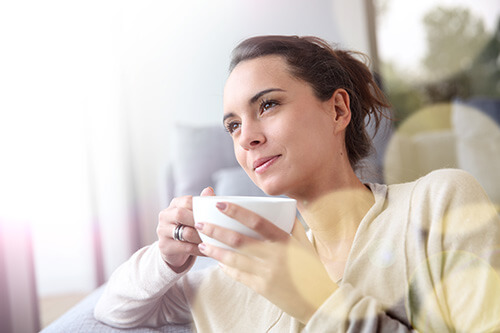 Alcohol and drug treatment programs usually fall into either inpatient or outpatient rehab. Each of these offers an equal focus on overcoming addiction. However, the different traits of outpatient alcohol rehab make it a better option for some people. Learning more about what to expect can help you decide if this program is right for you.
What to Expect in Outpatient Alcohol Rehab
Although most experts recommend inpatient treatment for alcohol addiction, outpatient care can be just as effective. For people with mild addictions, supportive home lives, and a low risk for relapse this program is ideal. Overall, some outpatient programs last three months, while others can last for a year or longer.
Outpatient alcohol rehab allows patients to continue living at home. Instead of staying at the rehab center, they visit for treatment and return home afterward. Therefore, they're able to maintain their school, work, or family obligations. Additionally, outpatient programs offer flexible treatment times to plan medication, checkups, and therapy around patient free time.
However, some people might still feel apprehensive about getting outpatient treatment, especially if it's their first time. They may feel more comfortable if they can better understand what to expect.
In general, outpatient alcohol rehab occurs in two stages after patients complete detox. Most rehab facilities refer patients who need detox to other treatment centers specializing in helping patients safely withdrawal. After detox, they return to the facilities for rehab. The specific services rehab centers offer during each stage vary depending on patient needs.
Intake Assessment
Prior to entering outpatient treatment, rehab centers complete intake exams. These involve obtaining as much information as possible to accurately diagnose addiction severity. Therefore, patients need to provide truthful answers about their health and drug history. The facilities also perform a series of tests, including blood work, to determine patient needs.
When they have the necessary information, doctors, nurses, and therapists collaborate to create a treatment plan. If patients need detox first, they will refer them to a detox center at this time. Before rehab begins, patients have the chance to ask questions about their specific treatment plan and offer feedback. However, treatment doesn't begin until they agree to this plan.
Medication and Therapy
Some patients who take medicine throughout detox might continue taking these drugs during rehab. However, rehab centers usually take over the management of this maintenance therapy. The medicine may minimize cravings so patients can focus on therapy and make the appropriate lifestyle changes. Fortunately, there are drugs that make drinking alcohol less pleasurable or unpleasant.
Most rehab centers' outpatient care requires 10 to 12 hours of treatment per week. The treatment includes a combination of one-on-one and group therapy, addiction education, and other supportive services.
Overall, education helps patients understand how alcohol addiction affects the body. They also learn how their brains and bodies react to drinking. Patients begin to learn techniques to overcome alcohol addiction as well.
Therapy is the core treatment method for most outpatient rehab programs. Many treatment centers use various techniques, including cognitive behavioral therapy. Family therapy is also common because it helps relatives reconnect and, thus, build a strong support system at home.
In addition, rehab centers help patients plan for what happens after treatment. Putting together an aftercare plan can prevent relapse. The plan should include where to get ongoing treatment and support when necessary.
Get Quality Alcohol Treatment at 1st Step Behavioral Health
Whether or not you choose outpatient care for your alcohol abuse problem, 1st Step Behavioral Health can be your guide to lasting sobriety. We take a traditional approach to treatment that involves working hard to overcome addiction and life's stressors. Our caring environment fosters therapeutic engagement. With six-month to one-year treatment options, our various programs include:
Intensive outpatient care
In addition, 1st Step Behavioral Health features two-bedroom apartments with full kitchens. We also have a wellness center with chiropractic care, acupuncture, and massage therapy. Art and music therapy are available for your everyday needs.
Don't let alcohol addiction ruin your happiness. Learn life skills to overcome and manage the disease at 1st Step Behavioral Health. Call us now at (855) 425-4846 to learn more about how our services can enrich your life.