Searching for recovery centers can be a stressful process. There are many facilities all around the nation and trying to narrow it down to one can be difficult. However, a Florida recovery center may have the treatment plan you've been waiting for. Seeking treatment at a Florida recovery center has a lot of benefits.
From sunny beaches to a supportive community, a recovery center in Florida can be just what you need. Specifically here at 1st Step, we put our patients first. We believe in the recovery journey being a process filled with growth and valuable learnings. We'll be there to support you from Day 1.
Keep reading to learn more about seeking treatment at a Florida recovery center.
1st Step Behavioral Health – Florida's Recovery Center
Many people who struggle with addiction let their issues go untreated. In many cases, this is due to shame, embarrassment, and other overwhelming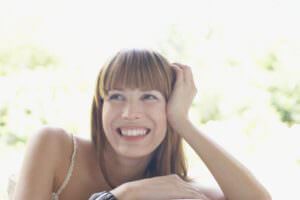 negative feelings. For others, it is because of a lack of quality local rehab options. If you're someone who needs addiction treatment but hasn't sought out help, consider the benefits of a Florida recovery center. 
An established treatment program can help you get sober and learn how to manage your recovery, forever. Whether you're located in Florida or another state, a Florida recovery center is something you should consider. From the sunshine to palm trees, Florida has a lot of perks.
Drug Addiction in America – Let's Talk Statistics
When it comes to treatment at a Florida recovery center, it helps to understand the nationwide drug problem. It affects communities all over the country. Understanding the severity of this issue is crucial in also understanding why the first step in recovery must be taken. 
Below are some statistics on how drug addiction has impacted millions of lives nationwide. 
The National Survey on Drug Use and Health (NSDUH) states that 19.7 million American adults (aged 12 and older) battled a substance use disorder in 2017.

Almost 74% of adults suffering from a substance use disorder in 2017 struggled with an alcohol use disorder.

Approximately 38% of adults in 2017 battled an illicit drug use disorder.

That same year, 1 out of every 8 adults struggled with both alcohol and drug use disorders simultaneously. 

In 2017, 8.5 million American adults suffered from both a mental health disorder and a substance use disorder. Otherwise known as co-occurring disorders or a dual-diagnosis.

Drug abuse and addiction cost American society more than $740 billion annually in lost workplace productivity, healthcare expenses, and crime-related costs.
Locality Doesn't Guarantee Quality
Before enrolling at the nearest rehab facility, remember that proximity to your home isn't the most important deciding factor. Local doesn't automatically mean quality. Do your local rehab options provide excellent treatment, services, and resources? Is their staff compassionate and experienced? Do they offer truly individualized treatment plans to meet your specific needs?
A less than great rehab facility will likely not provide you with sufficient help for maintaining life-lasting sobriety. Many individuals must go through multiple rehab attempts before achieving true results. You can drastically minimize your risk for future relapses and multiple rehab attempts by choosing quality rehab the first time.
Here at 1st Step Behavioral Health, we value a personalized treatment plan based on a patient's unique needs. We offer a variety of different therapies such as cognitive-behavioral and group therapy. We also prove professional medical assistance 24/7 in our residential treatment programs.
Traveling to Rehab Works for Many
Contrary to popular belief, leaving one's familiar surroundings can benefit the rehab experience. Distancing yourself from familiar people and triggers could give you an advantage. Committing to your sobriety and making a lifestyle change is easier in a supportive environment, away from negative influences.
Did you know that attending an inpatient rehab in other states often leads to greater completion rates? A complete change of scenery can make a big difference. This helps people feel like they have a clean slate to work with.
Benefits of Traveling Out of State to a Florida Recovery Center
As stated above, there are many advantages when it comes to seeking treatment at a Florida recovery center. From the beautiful environment to a supportive community, Florida would be excited to have you!
Below are a handful of benefits from enrolling in a Florida recovery center, such as 1st Step.
Increased Commitment
Treatment is a highly sensitive and hands-on process. It calls for transition, active participation, and time. Even at a Florida recovery center, you'll still feel tempted by your old lifestyle at times. But when you have traveled miles for treatment, your sense of accountability can be even stronger. 
The new relationships with the treatment staff and your peers can motivate you to complete treatment. Change can affect a person's mental and emotional state very positively. It teaches you how to adapt and see things from a new perspective. We can't wait to see how sobriety turns your life around.
Privacy and Confidentiality
There are people who stray away from addiction treatment because they're worried about what others may think. They may feel embarrassed or just simply don't want others in their business. Attending rehab at a Florida recovery center can help you secure your anonymity. 
Also, you could feel more comfortable to discuss your problems with your peers and staff. They will be new to you which can be very refreshing. That is why traveling to a different city/state can be advantageous if your reputation and privacy matter to you.
Having a Fresh Slate
Enrolling at a recovery center in the Sunshine State lets you get the fresh start you were looking for. Most of us have not grown up in the tropics. The warm weather, sunshine, and palm trees have a way of helping you change your attitude. The positive environment helps to shift your perspective and boost your mood.
Aside from the sunshine, a change in scenery helps to visualize a new start. This is your chance to reinvent yourself and transform your life.
Activity-Filled Environment
Speaking of the environment, there's so much to do when seeking treatment at a Florida recovery center. For one, there's sandy beaches and lots of water sports. You can take up boating, jet skiing or fishing in your free time just to name a few.
Even just relaxing on a sunny beach helps to elevate your mood and stay motivated during treatment. Sobriety doesn't have to be "hard"…In fact, it can be much more fun and fulfilling than anything you've ever experienced before.
Discover a Unique Rehab Experience at a Florida Recovery Center
A Florida recovery center could be the perfect place to focus on healing and recovering your independence. Getting sober will require you to work hard and remain committed to a drastic lifestyle change. It won't be easy, but our Florida recovery center can help to make this transition as smooth as possible.
At 1st Step Behavioral Health in Pompano Beach, Florida, we take our patients' care seriously. Our drug treatment programs were designed to produce safe and effective results for people just like you. Each person who chooses us for their rehab receives individualized, comprehensive, and compassionate treatment.
Taking control over your addiction is likely an overwhelming thought. At our Florida recovery center, we work hard to take the stress out of our patients' rehab experience. Nowhere else will you find a more dedicated team of, passionate, or caring medical professionals.
We treat most substance abuse disorders, but specialize in treating alcohol and heroin addiction. We offer a variety of programs and services. Your personal history with addiction and any possible underlying emotional disorders will determine the best course of treatment for you.
Some of the programs and therapies we offer include:
Outpatient

Intensive Outpatient

Partial Hospitalization

Extensive Talk Therapy

Relapse Treatment
The treatment we offer from therapy to medical assistance is top-quality. Your treatment plan will be unique to your specific needs and circumstances. No one patient is the same which is why each recovery journey is unique as well. No matter who you are or what you're going through, we have a treatment plan for you. 
We do not perform detox at our Florida recovery center, but we provide detox referrals to other local facilities. From the beginning to the end of your rehab experience, we will be by your side. You won't have to go through this alone.
Begin Your Recovery Journey at a Florida Recovery Center
Don't continue to let your substance abuse problem go untreated. Quality rehab is the safest and most effective way to achieve the drastic life change that you've been dreaming of. 1st Step Behavioral Health in Pompano Beach, Florida, can help you to turn those dreams into reality.
Are you ready to make your sobriety and health your top priority? Are you ready to get rid of any excuses?
If you're ready to get sober and discover lifelong skills for maintaining your recovery, contact us today at (855) 425-4846. A fresh new beginning is closer than you think!
References
https://www.samhsa.gov/data/report/2017-nsduh-annual-national-report