Many people who struggle with addiction let their issues go untreated. In many cases, this is due to shame, embarrassment, and other overwhelming negative feelings. For others, it is because of a lack of quality local rehab options. If you're someone who needs addiction treatment but hasn't sought out help, consider the benefits of a Florida recovery center. An established treatment program can help you get sober and learn how to manage your recovery, forever.
Locality Doesn't Guarantee Quality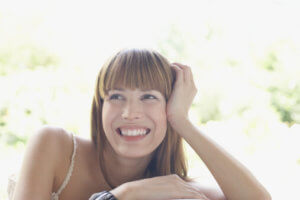 Before enrolling at the nearest rehab facility, remember that proximity to your home isn't the most important deciding factor. Local doesn't automatically mean quality. Do your local rehab options provide excellent treatment, services, and resources? Is their staff compassionate and experienced? Do they offer truly individualized treatment plans to meet your specific needs?
A less than great rehab facility will likely not provide you with sufficient help for maintaining life-lasting sobriety. Many individuals must go through multiple rehab attempts before achieving true results. You can drastically minimize your risk for future relapses and multiple rehab attempts by choosing quality rehab the first time.
Traveling to Rehab Works for Many
Contrary to popular belief, leaving one's familiar surroundings can benefit the rehab experience. Distancing yourself from familiar people and triggers could actually give you an advantage. Committing to your sobriety and making a lifestyle change is easier in a supportive environment, away from negative influences.
Discover a Unique Rehab Experience in Florida
A Florida recovery center could be the perfect place to focus on healing and recovering your independence. Getting sober will require you to work hard and remain committed to a drastic lifestyle change. It won't be easy, but our Florida recovery center can help to make this transition as smooth as possible.
At 1st Step Behavioral Health in Pompano Beach, Florida, we take our patients' care seriously. Our drug treatment programs were designed to produce safe and effective results for people just like you. Each person who chooses us for their rehab receives individualized, comprehensive, and compassionate treatment.
Taking control over your addiction is likely an overwhelming thought. At our Florida recovery center, we work hard to take the stress out of our patients' rehab experience. Nowhere else will you find a more dedicated team of, passionate, or caring medical professionals.
We treat most substance abuse disorders, but specialize in treating alcohol and heroin addiction. We offer a variety of programs and services. Your personal history with addiction and any possible underlying emotional disorders will determine the best course of treatment for you.
Some of the programs and therapies we offer include:
Outpatient
Intensive Outpatient
Partial Hospitalization
Extensive Talk Therapy
Relapse Treatment
We do not perform detox at our Florida recovery center, but we provide detox referrals to other local facilities. From the beginning to the end of your rehab experience, we will be by your side. You won't have to go through this alone.
Start the Transition to Successful Sobriety Now in a Florida Recovery Center
Don't continue to let your substance abuse problem go untreated. Quality rehab is the safest and most effective way to achieve the drastic life change that you've been dreaming of. 1st Step Behavioral Health in Pompano Beach, Florida, can help you to turn those dreams into reality. Are you ready to make your sobriety and health your top priority? Are you ready to get rid of any and all excuses? If you're ready to get sober and discover lifelong skills for maintaining your recovery, contact us today at 866-319-6123. A fresh new beginning is closer than you think!