When you are entering the world after spending time in a South Florida recovery center it can be hard to remember to take care of your whole self. While you were in medical detox, or drug replacement therapy, there were licensed medical clinicians with you to help you take care of yourself holistically. Now it's your responsibility to continue taking care of yourself. Before rehab, anxiety, depression, addiction all probably had their claws in you. Detox and rehab gave you a safe place and a break from all of the world's stressors. Now you have the tools to move forward. Here are some ways you can make sure you attend to your whole self. Part of taking care of every part of you is making sure you are surrounding yourself with people who care about all of you.
Do Your Friends and Family Offer hope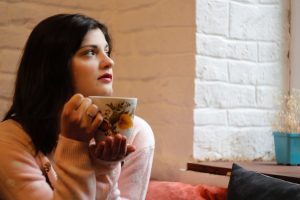 Don't forget about protecting your heart. When you come back from rehab, probably most of your friends and loved ones will be overjoyed to see you and so proud of you for your courage and hard work. Keep them around. They're going to be the most important thing to you, a safety net. But what about the people who are just kind of jerks about your struggle?
Let me tell you something. You can let those people go.
If you get back from rehab and some of the people who you thought were your friends treat you differently or in a way that feels unkind or not supportive, it is okay, even beneficial to go in separate directions. Friends are there to support each other. If your friend isn't able to support you through this experience, feel free to move on. Friends come and go in our lives. Each relationship teaches us something, and moving on doesn't mean that there wasn't a time when you were important to each other, but you need people around you right now who can offer you compassion and encouragement, not trigger you by making you feel bad or abandoned. It will sting, but after a while you will probably begin to feel freer, and more in balance, which will help you keep making progress, learning and growing.
If you or anyone you know are struggling with drugs or alcohol addiction, call us now so we can talk through our programs with you, and we can get you on the road to recovery. Call now at (855) 425-4846.