Coming up with an effective treatment plan for someone who suffers from drug abuse isn't easy. Everyone has different problems, which means that they need treatment programs that can address these issues. Thankfully, there are a few elements that all good addiction plans should incorporate.
The Key Principle of a Drug Treatment Plan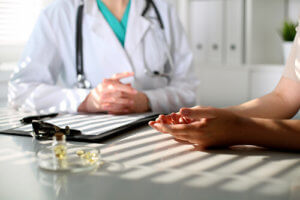 Addiction isn't a choice – it's a complex mental disease. Keeping this important fact in mind is key to coming up with effective treatment programs. Drug abuse alters the function and structure of the brain. These changes persist long after someone completes a drug rehab program.
Since these changes don't go away overnight, extended care is a main pillar of effective treatment. Many rehab centers recommend that their clients enroll in aftercare programs after finishing rehab. People who enroll in rehab have a better chance of avoiding relapse.
Custom Plans
There's no one-size-fits-all treatment program. Rehab centers that use such a method aren't providing the individual help that people need. Instead, rehab centers should focus on providing custom plans to meet the individual needs of their clients.
Custom plans match services with a client's specific problems. Experts believe that coming up with custom treatment plans is key to achieving success in rehab. Also, many successful plans involve family members. Involving the clients' families not only provides ample support but also teaches the family about addiction.
Readily Available Support
Addiction isn't something that only affects people during waking hours. Addiction cravings and urges hit in waves both during the day and at night. When these waves hit, it's important that people have access to the support that they need.
The best rehab centers provide clients with support teams that are readily available when they need them. People who get this level of care are less likely to fall victim to relapse later. They are also more likely to seek help again if they slip up.
Address All the Needs of Clients
Effective treatment doesn't just address drug abuse problems. Typically, there are underlying issues in people's lives that drive them to abuse drugs. Getting to the root cause of an addiction is an important step in overcoming the drug abuse problem.
Good rehab centers address these underlying issues. Many of them also help mend broken ties between family members. To do this, therapists work to teach family members about addiction and what people with drug abuse problems go through.
Therapy
Therapy is a big part of any rehab experience. The best rehab centers offer a number of therapies, including family, individual and group therapies. Another important type of therapy is behavioral therapy. This counseling method helps people replace negative thoughts with positive ones.
Find the Right Addiction Plan for You at 1st Step Behavioral Health
1st Step Behavioral Health uses proven treatment method with a focus on discovering the clients' needs and helping them get better.
In 1st Step's caring environment, clients can focus on their addiction treatment. The drug treatment programs available use a mix of many services. Some of these include:
Relapse treatment
Family therapy
Intensive outpatient programs
Long-term care
Additionally, at 1st Step Behavioral Health, our clients learn life skills that they'll need to re-enter society. Some of these skills include time management, grocery shopping, and money management. The goal is for these skills to make life easier after rehab.
Get a custom treatment plan that fits your needs at 1st Step Behavioral Health. Don't let your addiction ruin your life. Reach out today at 866-319-6123 for more information.