Ending your addiction is your primary objective. So why spend hours sifting through confusing rehab options, when focused, practical and no-nonsense treatment for alcohol and drug addiction is available through rehab in Pompano Beach, Florida?
Why Rehab in Pompano Beach?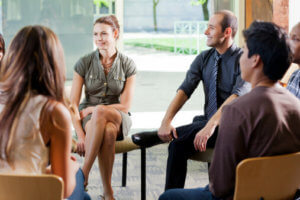 As someone seeking rehab for alcohol or drug addiction, you will benefit from the positive changes the Affordable Care Act has brought about in terms of insurance coverage. However, you're likely bogged down in sifting through the multitude of rehab options available on the market today.
You have likely realized that the majority of addiction treatment programs today tout resort-style amenities and enticing environments for rehabilitation experiences. But you know full well that rehab isn't really about pursuing extreme sports or going on vacation excursions. Recovery is gained from the work you put into a quality rehab—and the support you get from it.
Rehab in Pompano Beach still provides many of the things you seek from these amenity-laden facilities:
A fresh start through treatment in sunny Florida

Dual diagnosis treatment for co-occurring disorders

Individual counseling

Group therapies

Holistic therapies, including chiropractic, massage therapy, acupuncture

Life skills development

Medical assessments and professional care

Insurance acceptance and payment options
Accredited Rehab in Pompano Beach Provides Focused Treatment
When you're ready to become sober and enter lasting recovery, accredited rehab in Pompano Beach supports and guides you each step of the way. Country club-like atmospheres are great for recruiting patients, but not for gaining fortitude and strength in sobriety.
1st Step Behavioral Health rehab in Pompano Beach understands that what you need to overcome drug or alcohol addiction is the right mix of evidence-based practices that form the foundation of a solid position in freedom from substance abuse. These include:
Medical assessments

Professional medical care

Individual and group therapies

Individualized treatment planning

Dual diagnosis treatment

Life skills development

Ego-modifying therapy

Rational emotive therapy

Experiential therapy

Role playing

PTSD therapy

Other aspects of true addiction rehabilitation
These benefits and therapies are provided through comprehensive programs of rehabilitation that can be varied and structured according to personal need. Initial medical assessments aid in determination of the right programs for individual guests. An individualized treatment plan developed with a primary counselor ensure that patients progress through steps of recovery toward their ultimate objective of sobriety.
Available programs of rehab in Pompano Beach include:
Inpatient treatment

Partial hospitalization, or PHP

Outpatient programs

Intensive outpatient programs, or IOP

Aftercare planning and support
1st Step Behavioral Health in Pompano Beach, FL for Addiction Rehab
Sunny Florida is the setting for renewed hope in freedom from addiction, but that setting at 1st Step Behavioral Health is highly focused toward lasting recovery. 1st Step Behavioral Health enables life-changing rehabilitation of individual patients ready to overcome addiction and build a foundation for the rest of their lives.
Even those beaten down and discouraged in their addiction can be guided and supported into enduring sobriety. At 1st Step Behavioral Health in Pompano Beach, you can lay the foundation for a more complete and fulfilling future.
Call 1st Step Behavioral Health at (855) 425-4846 for more information and to start your recovery with the support you need alongside you each step of the way. Many insurance programs are accepted so get the accredited care you need now in Pompano Beach, FL.