Xanax has been around for a long time. The drug first came on the market in 1976. Doctors often still prescribe it today. Xanax is a relaxant, which is useful for anxiety treatment and preventing convulsions. It acts quickly in the body, making it attractive to those who abuse it, despite the many Xanax side effects they may suffer.
Short-Term Xanax Side Effects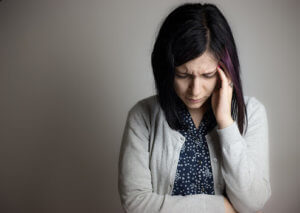 Xanax, like other drugs in its class, works well for treatment of anxiety, panic disorders, and sleep problems. However, Xanax is one of the faster-acting versions of these drugs. People who take these pills usually feel the effects within an hour. Although it works quickly, Xanax provides effects for at least six hours.
Using Xanax as the doctor advises can be very helpful if you suffer from any of the issues above. People with anxiety almost immediately feel less tense, restless and uneasy when they use the drug properly. However, some short-term effects of Xanax are uncomfortable.
Short-term Xanax side effects include slurred speech, a feeling and appearance of being slightly intoxicated, confusion, disorientation, and sleepiness. Even if you're taking the medication as your doctor tells you to, you can still experience these side effects.
Other side effects common to Xanax include:
Headaches
Dizziness
Fatigue
Trouble concentrating
Changes to sex drive
Long-Term Xanax Side Effects
If you use Xanax too often, for an extended period, or abuse it, you may suffer lasting health problems. Some of those include problems with thinking and memory, delirium, depression, psychotic episodes, aggressive behavior and impulse control problems. People who have used Xanax also report periods of sedation for as many as four days. Drinking alcohol can make this sedation even worse.
Long-term use of Xanax can also lead to dependency. This is especially true if you use it in large quantities. Soon, you can develop a chemical dependence on the drug and your body stops working properly without it. This even happens to people who use it as their doctors prescribe.
Xanax has become popular as a street drug for its high. When you take it, your whole body relaxes and you sleep well. However, people who use it this way too long develop a tolerance and need more of it to gain the same effects. This is where addiction begins.
If you develop an addiction to Xanax, you'll experience the side effects of withdrawal. These primarily feel sickening and unpleasant. Sadly, they can also be deadly, depending upon your health. Common withdrawal symptoms are anxiety, insomnia, muscle pain, tremors, and sweating.
Ending the Cycle of Side Effects
Are you stuck in the seemingly never-ending cycle of Xanax addiction? Do you suffer its side effects when you try to stop taking the drug? If you answer yes to these questions, you need the help of a quality rehab program.
In Pompano Beach, Florida, 1st Step Behavioral Health provides residential treatment programs, partial hospitalization, intensive outpatient and outpatient treatment. Through the program that's right for you and by engaging in therapies and other aspects of treatment, you can end your addiction.
You can gain a fresh start with freedom from Xanax. Call 1st Step Behavioral Health at 866-319-6123 to learn more about available programs.