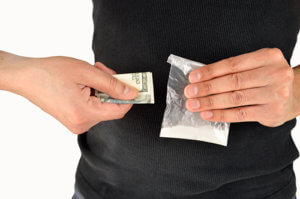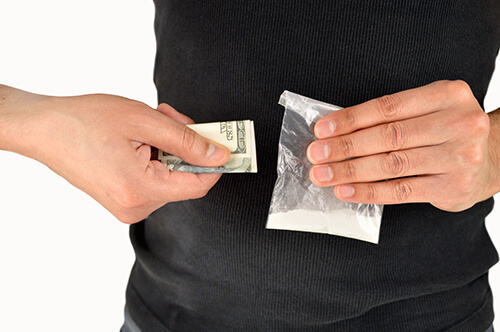 Speed is known by several names, including freeze, crank, and fire. It's the common street name for methamphetamine or the prescription medication, amphetamine. The stimulant is highly addictive. Although it may be a medication doctors prescribe for attention deficit disorder or narcolepsy, speed drug addiction quickly develops when abusing it.
Usually taken orally, speed users also crush and snort pills as well. Additionally, they might dissolve them and inject the solution. Whether you obtain the substance illegally or abuse a prescription, the results are the same. Consequently, you can suffer serious physical and mental ramifications from speed drug addiction, similar to other addictive substances.
Some speed users began using it legally, but when their prescription ran out, started "doctor shopping." This happens to many users when their physician stops supplying refills.
Other users simply enjoy speed's effects and look for creative ways to obtain the drug. However, to finance their habit, they might steal from loved ones and grow violent when family members refuse to pay them.
Signs of speed drug addiction include:
Loss of appetite
Dilated pupils
Rapid speech
Tremors
Dry mouth
Hyperactivity
If you notice a loved one isolating themselves, constantly scratching at the skin, or becoming hostile for no reason, they may have a drug addiction. Therefore, it's important to get treatment right away.
Help for Speed Drug Addiction
Recovery is rarely easy. However, it can save lives.
The longer addiction continues, the more severe it grows. Unfortunately, users often overdose, which can result in fatal consequences.
Whether you're using or concerned about a loved one, you might not realize how serious the problem is. If you know you can't function without speed, the sooner you admit you have a problem, the better.
Likewise, you may need to talk to a friend or family member who's struggling with dependency. When doing so, you should let them know how much you care about them. Allow this to be the main reason you're encouraging them. Knowing they have your support during recovery may be the push they need.
There's always help available when you take the first step and admit you need it.
Recovery Is Possible
With the right rehab facility partnering with you, you can conquer any drug or alcohol addiction. At 1st Step Behavioral Health, we provide a variety of treatment programs in a caring, supportive environment. Our ultimate goal is helping you achieve long-term sobriety.
Along with men's and women's drug rehab services, we also offer:
We provide all this and more at our facility in Pompano Beach, Florida. Additionally, our compassionate staff creates a custom treatment plan to address your particular needs. We'll welcome your loved ones to take part in our family therapy programs, as we understand addiction affects everyone.
Our long-term care may last six months to a year. During this time, we hope to give you valuable life skills for lasting sobriety.
Are you ready to overcome addiction? Reaching successful recovery is always possible with our help. Addiction doesn't have to control your life anymore. Take the first step and contact us today at (855) 425-4846.