Fortunately, exploring the main benefits of drug rehab in South Florida can help you to make the right choice for your recovery process. For many prospective patients, choosing the right rehab program is overwhelming. While drug rehab is a vital part of the recovery process, it can certainly be difficult to know where to start when looking for a good treatment facility. While there are many choices, many drug rehab facilities in South Florida offer ideal services to fit everyone's needs. 
There are many benefits to getting treatment for addiction here in South Florida. Those who are in need of help as they work to overcome substance abuse can do so in a comfortable and client-focused atmosphere here in South Florida drug and alcohol rehab centers. By receiving treatment in this area, individuals can experience a recovery process that will leave them feeling revived and renewed, ready to begin the new life they truly deserve. 
SOUTH FLORIDA REHAB: A CLEAN SLATE IN THE SUNSHINE STATE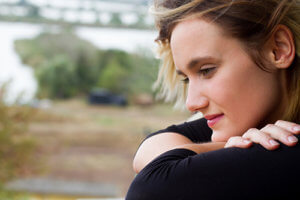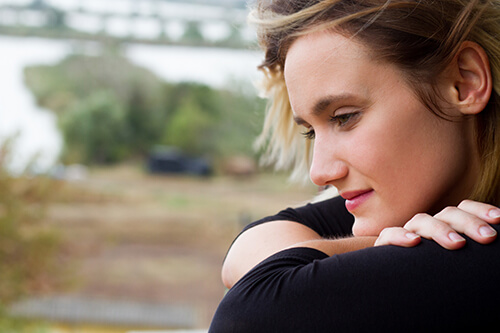 It's normal to be apprehensive about starting drug rehab. Choosing to embrace sobriety is an important step and it requires a lot of courage. This is why some prospective patients have reservations about committing to a rehab program.
The drug rehab South Florida has to offer can be a unique alternative. Instead of worrying about what to expect, some patients look forward to spending time in the Sunshine State. South Florida is a beautiful place to visit, meaning more patients find it truly exciting to begin their recovery journey here.
People from around the world have fun, nostalgic memories in South Florida. They might have seen photos from a friend's honeymoon, or they may have enjoyed a summer vacation on the beach one year.
Patients deserve to enter rehab with a positive outlook. The appealing nature of South Florida makes drug addiciton treatment become more appealing as well. This makes a difference for a person who is reluctantly planning recovery. The combination of a fresh start, clean slate, and a positive attitude can increase the individual's likelihood of reaching lifelong sobriety.
OUTDOOR ACTIVITY IS POSSIBLE THROUGHOUT THE YEAR
There are various treatment methods and therapies that contribute to an individual's recovery from addiction. Some treatment approaches use talk therapy and pharmacological care. These are certainly helpful as they help individuals to work on themselves, their mental processes, and their behaviors. Therapies and approaches such as meditation, mindfulness therapy, and acupuncture can certainly help people to focus on what's important while in treatment.
On the other hand, there are also treatment programs that may encourage patients to stay active while in the program. Practicing yoga, taking refreshing outdoor walks, or meditating are all beneficial to recovery.
Additionally, physical movement increases your chances of having a successful recovery. Exercise improves self-confidence and emotional stability. It can also help improve the body's overall functions, such as blood circulation and heart rate. Physical activity also acts as a mood booster by stimulating feel-good endorphins. When drug use ends, these endorphins are often missing, so it's extremely important to replenish them. Regular exercise can help people to replenish and restore those endorphins in a healthy, drug-free way.
Often, patients benefit most when being active outdoors. However, not all four seasons are conducive to outdoor recreation. That is, unless, of course, you happen to be in South Florida! In South Florida, you can expect a warm climate for virtually the entire year. This means there's no bad season for spending time outside. This is beneficial for those who are in recovery as it allows them to reap the advantages of outdoor activities while they work to begin their new lives! Yet another reason drug rehab in South Florida sets you up for success.
WARM CLIMATE BOOSTS RECOVERY IN COUNTLESS WAYS
Again, a warm climate can encourage outdoor exercise and activity in the lives of people in recovery while they undergoing substance abuse treatment. While many people assume that only those who are normally physically active will enjoy this advantage, it's important to note that even patients who aren't especially active can benefit from sunny skies and warm weather.
THE POWER OF SUNSHINE
Clear skies and plenty of sunshine can help to boost one's mood. Additionally, more sunshine means more Vitamin D, which plays a role in reducing depression and anxiety. Since both depression and anxiety are problematic during recovery, a little bit of sunshine helps tremendously.
When taking into consideration the behavioral factors that come from dealing with alcohol and drug abuse or addiction, it is crucial to make those going into rehab and treatment as comfortable as possible.  Undergoing a South Florida rehab treatment for drugs and/or alcohol by the water and under the sun creates a comfortable and beautiful environment that is really beneficial in the road to recovery.
In case you don't believe us, according to Harvard Medical School, the amount of exposure received in a simple trip to the beach for less than 30 minutes gives the body all the vitamin D it will need throughout the day. In fact, Vitamin D is responsible for bone growth and mood stabilization. Both of those benefits also significantly add on to the advantage that South Florida rehab and treatment has over other places with such facilities. It's been proven that high levels of vitamin D assist in treatment due to the level of optimism it creates.
But wait, there's more! Sunlight has also been shown to decrease feelings of depression. In a variety of studies, sunlight has been known to heighten levels of serotonin in the brain. Serotonin is the main chemical in the brain that controls and handles effects in the body. For example, stress, anxiety, and sleep all directly correlate to your brain's serotonin levels (along with other factors as well). Higher levels of serotonin in the body can positively impact the rehab and treatment process. Your road to recovery requires you to be open to changing and growing in a positive direction, which increased levels of serotonin help you do.
DRUG REHAB IN SOUTH FLORIDA
Alcoholism and drug addiction are both very serious problems. They both present quite a few challenges, causing individuals to struggle in various areas of their lives. People who suffer from substance abuse and dependence may have difficulty establishing or maintaining meaningful relationships with others.
It can be hard to remain close to loved ones when addiction is in the picture. Unfortunately, as a result of the problems addiction cause in relationships, many people experience emotional turmoil. Sometimes, people become isolated from their loved ones and may even become depressed.
Addiction also causes physical problems. Those who struggle with addiction may experience serious health issues, including respiratory problems, heart problems, fatigue, weight loss or weight gain, sleeplessness, and much more. 
Financial and mental hardships may also occur as a result of addiction. Many people become stressed or deal with feelings of guilt and shame because of their struggle with addiction or drugs.
If you've found yourself dealing with any of these challenges and you've been struggling with drug or alcohol abuse, there is help for you! You can overcome addiction once and for all, gaining your life back and finding your way to total peace and freedom. Through treatment here in South Florida, you can become healthier and addiction-free! 
GROWING OPPORTUNITIES
South Florida is actually one of the fastest-growing places in all of the United States. With economic opportunities doubling every year, it's simple to see how South Florida will only grow in popularity. Economic opportunities and a flourishing place for careers are reasons that the South Florida environment encourages patients on their road to recovery.
Why is this important to consider as a patient going into rehab? Well, many people going through drug and alcohol treatment have stated that they will end up moving to South Florida because it represents a different and new start from where they came from, and many growing economic opportunities inspire them to move forward in their lives.
ENJOY DRUG REHAB SOUTH FLORIDA STYLE
The drug rehab South Florida offers is crucial to successful addiction treatment. At 1st Step Behavioral Health, incoming patients are able to choose from several effective, evidence-based programs. At our facility, you can expect access to:
Holistic therapies

Music and art therapy

Individual talk therapy

Long-term approach and a full continuum of care

Group and family counseling
We offer counseling and therapies that can help people who are suffering from addiction. Our staff understands that each of our clients is different and has specific needs. So, we work to provide opportunities for our patients to get the help they need in order to successfully recover from substance abuse.
As you begin your road to recovery, drug rehab in South Florida may be your answer. At 1st Step Behavioral Health in Pompano Beach, Florida, we'll guide you to lasting recovery. Start conquering addiction today by calling (855) 425-4846.