Medical professionals recommend that people who suffer from drug addiction go through medical detox when they decide to quit using. This is because people who struggle with addiction experience withdrawal symptoms when they stop taking drugs. These symptoms can be very painful and cause complications in cases of severe addiction. Find out more about why visiting a Florida drug detox center is beneficial for your journey to recovery.
Why Choose Florida for Drug Detox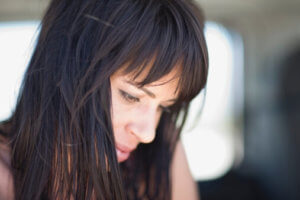 Florida is a major drug market within the United States and Florida is also one of the major longstanding centers of the drug trade. Thanks to these unfortunate facts, Florida has become the unofficial Recovery Capital of the World, Florida is home to one of the largest support group systems and treatment networks in the U.S.
The Facts: In 2011, around 8 percent of Floridians used illicit drugs, which is near the national average. That means around 1.5 million Floridians used illegal drugs that year. Since Florida has such a large population, the scale of its drug problem is also large.
Unfortunately, many of those users are highly addicted. In 2013 and 2014, around 410,000 Floridians were dependent on or had abused illicit drugs within a year of being surveyed.
Heavy usage has serious consequences. Florida's rate of drug-induced death in 2010 was higher than the national average. In 2010, drug use caused the deaths of 3,181 Floridians. That's more people than died due to either car accidents or guns.
Like much of the United States, Florida has been hard-hit by an opiate addiction crisis. Thousands of Floridians have become dependent on prescription painkillers and heroin in the last decade. Rates of overdose and death from opiates have increased since 2010.
The Recovery Capital of the World:
Florida
Florida has long been a popular choice for addicts seeking a positive change in environment. It was labeled the "Recovery Capital of the World," by the New York Times because of its large population of people recovering from substance abuse in Florida. Many Florida cities possess a large support presence with hundreds of group meetings every week. Most communities in Florida, also have a large number of alcohol and drug treatment centers to choose from, and the state's tourist economy makes it easy for individuals to find jobs during recovery.
The
Florida
Model of Addiction Treatment
Drug detox facilities in Florida are known for developing a comprehensive model of recovery known as the "Florida Model" of addiction treatment. The model involves tiered levels of transitional care. Treatment usually begins with supervised detoxification, followed by residential treatment and time in a transitional facility. The model ends with employment at a "recovery job" to help individuals begin a new life free of addiction.
Benefits Of Inpatient Drug Detox
One of the options that you have at a Florida drug detox center is inpatient treatment. Although the purpose of every detox program is to relieve withdrawal symptoms, many people prefer the inpatient method. It allows you to stay at the clinic until all of the drugs are out of your body, making the process more comfortable.
This type of program provides you with a safe place to recover. It removes the stresses and temptations that trigger drug use. You don't have to worry about family, school or work responsibilities. This allows you to focus on healing and to start changing your behaviors and habits so you can easily maintain sobriety.
Inpatient drug detox also gives you 24-hour medical attention. The on-site staff can help you manage both the emotional and physical symptoms until withdrawal is over. The doctors and nurses may prescribe medications to relieve severe symptoms.
This method of detox is particularly beneficial if you have completed an outpatient program but relapsed. It's also ideal if you've ever overdosed.
How To Choose A Florida Drug Detox Center
There are a few things that you should consider when you're choosing a detox center. First of all, don't limit your search. Look at several clinics, and tour each of them before you choose.
Make sure that the clinic you select meets your needs and gives you the biggest chance of remaining sober. Talk with some of the staff to see how comfortable you feel being in their care. Also, check for any amenities that will make detox more comfortable for you.
You might want to choose a clinic that allows you to see loved ones and will accommodate your dietary needs. Additionally, find out how long your treatment could last and whether the center accepts your insurance policy.
Treatment After Detox At 1st Step Behavioral Health
After deciding to quit using drugs, going through detox is the next step toward recovery. 1st Step Behavioral Health provides you with an excellent experience as a Florida drug detox center. The beauty of choosing a detox center that also has onsite treatment is that you'll already be well acquainted with the facility, staff, and fellow patients.
The Best
Drug Detox
& Medically Assisted
Detox
There are different ways to detox, but the best drug detox methods involve the help of medical professionals. Medical professionals recommend to go through detox at a medically managed drug detox center that offers an inpatient or outpatient addiction program.
Studies show that inpatient or residential programs are the most successful for treating drug addictions. This type of treatment ensures that patients get the medical care that they need 24 hours per day. It also has the lowest rate of relapse following full treatment that includes counseling and support. For the duration of inpatient treatment, patients live at the rehab center.
Fewer experts recommend outpatient programs because patients don't receive the same 24-hour care as in inpatient programs. Rather than living at the rehab center, patients travel between it and home to receive treatment. However, outpatient programs can still be successful for people who are dedicated to recovery and have less severe addictions. Additionally, outpatient programs are a good option for individuals stepping down from an inpatient program.
Regardless of the detox method, the medical staff can prescribe medications to relieve withdrawal symptoms. There's also a chance that they'll prescribe medications for patients to continue taking afterward to prevent relapse. 
To provide comprehensive treatment, 1st Step Behavioral Health uses several types of therapy to help people overcome addiction. Some of these therapies involve:
Acupuncture

Art

Family

Massage

Talk therapy
Inpatient vs Outpatient Treatment
Drug addiction and mental health is a struggle for us ALL! You don't have to be an addict to struggle with addiction and all that comes with it. It affects everyone; from the addict, a family member, friend, co-worker; even a worried neighbor. Addiction is hard and finding the right treatment option is key to everyones' mental health recovery. 
When researching drug detox and treatment programs in Florida, there's a lot of information out there about different options. This can be overwhelming, confusing and scary. Understanding what information you're looking at can make this important decision a little easier. One of the primary concerns of anyone entering treatment is whether inpatient vs outpatient treatment programs are right for them; Which will work best for me? Many places offer both, but you should know which one is going to make the most sense for YOU and YOUR mental health. 
Getting An Assessment for Inpatient vs Outpatient
One of the initial steps you can take before entering a Florida drug detox and treatment center is getting a mental health assessment by the treatment center. The treatment center has professionals who can help you narrow down your decision. The decision of going to inpatient or outpatient treatment is crucial, because the wrong one may hurt your recovery. Many addiction professionals use the ASAM Criteria or something similar, which assesses your addiction severity.
Some of the aspects of your addiction that may be in the assessment include:
History of relapse

Physical and mental dependence

Readiness to change

Living situation

History of mental health issues
Who is a Good Candidate for Inpatient Treatment?
Inpatient is typically where most people need to go when they're entering into a drug detox and treatment program, especially those that are entering treatment for the first time and/or have found their lives no longer functionable and need more intense mental health treatment to assist in true and permanent recovery. Some people want to go to outpatient because they're afraid to commit to an inpatient level of care. The reality is that residential treatment, especially the ones offered in Florida, can be the best place for anyone beginning treatment because it removes them from triggers. Additionally, another benefit is that patients are finally able to give themselves the care and attention that they need and deserve in order to overcome addiction.
The inpatient level of care is extremely beneficial for anyone whose living situation triggers them. The outpatient level of care can sometimes subject you to additional stress from work, family, friends, spouses or unfortunately, even children and can keep people feeling forced to continue to live in their active addiction. In addition, many people in early recovery aren't safe from their own thoughts or actions and this is why it is equally as important to remove the triggers AND focus on the improvement of ones' mental health, which is exactly what inpatient treatment provides. Inpatient programs give people more structure and restriction so they don't relapse on an impulsive craving rather instead focusing on the modification of behaviors and self love through mental health giving hope and a real chance at long term sobriety.
Outpatient is Often for Transition
There are some people who may benefit from going to outpatient treatment. Typically, these individuals have a less severe addiction. Someone who is in the early stages of addiction may benefit more from maintaining a normal life. This level of care is for those who have a very strong readiness to change and don't have a long history of relapse. Most of the time, outpatient programs are for those who are transitioning from the inpatient level of care.
After inpatient treatment, the best thing patients can do for themselves is to continue drug treatment programming and mental health through outpatient. This gives them a way to test their recovery and have some freedom while also staying accountable. Aside from accountability, they also know that they still have a strong level of support to turn to. Sometimes returning to dealing with friends, family, work and other stresses and triggers too soon can be highly overwhelming and often lead to relapse and the cycle could continue. This is why it is so important to really consider whether inpatient or outpatient treatment and drug and/or alcohol detox in Florida is right for you.
Recovery is Only a Phone Call Away!
Stop the control that drugs have over your life. You can quit doing drugs and learn to manage your addiction by getting treatment at reputable drug rehab centers in South Florida. Contact 1st Step Behavioral Health now at (855) 425-4846 to find out how to get started.
We'd love to hear from you!