Medical professionals recommend that people who suffer from drug addiction go through medical detox when they decide to quit using. This is because people who struggle with addiction experience withdrawal symptoms when they stop taking drugs. These symptoms can be very painful and cause complications in cases of severe addiction. Find out more about why visiting a Florida drug detox center is beneficial for your journey to recovery.
Benefits of Inpatient Drug Detox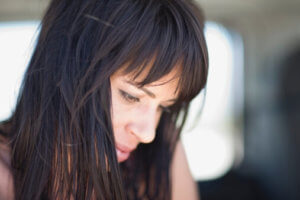 One of the options that you have at a Florida drug detox center is inpatient treatment. Although the purpose of every detox program is to relieve withdrawal symptoms, many people prefer the inpatient method. It allows you to stay at the clinic until all of the drugs are out of your body, making the process more comfortable.
This type of program provides you with a safe place to recover. It removes the stresses and temptations that trigger drug use. You don't have to worry about family, school or work responsibilities. This allows you to focus on healing and to start changing your behaviors and habits so you can easily maintain sobriety.
Inpatient drug detox also gives you 24-hour medical attention. The on-site staff can help you manage both the emotional and physical symptoms until withdrawal is over. The doctors and nurses may prescribe medications to relieve severe symptoms.
This method of detox is particularly beneficial if you have completed an outpatient program but relapsed. It's also ideal if you've ever overdosed.
How to Choose a Florida Drug Detox Center
There are a few things that you should consider when you're choosing a detox center. First of all, don't limit your search. Look at several clinics, and tour each of them before you choose.
Make sure that the clinic you select meets your needs and gives you the biggest chance of remaining sober. Talk with some of the staff to see how comfortable you feel being in their care. Also, check for any amenities that will make detox more comfortable for you.
You might want to choose a clinic that allows you to see loved ones and will accommodate your dietary needs. Additionally, find out how long your treatment could last and whether the center accepts your insurance policy.
Treatment After Detox at 1st Step Behavioral Health
After deciding to quit using drugs, going through detox is the next step toward recovery. 1st Step Behavioral Health provides you with an excellent experience as a Florida drug detox center. The beauty of choosing a detox center that also has onsite treatment is that you'll already be well acquainted with the facility, staff, and fellow patients.
To provide comprehensive treatment, 1st Step Behavioral Health uses several types of therapy to help people overcome addiction. Some of these therapies involve:
Acupuncture
Art
Family
Massage
Talk therapy
Stop the control that drugs have over your life. You can quit doing drugs and learn to manage your addiction by getting treatment at reputable drug rehab centers in South Florida. Contact 1st Step Behavioral Health now at 866-319-6123 to find out how to get started.