Rehab is a course of treatment that helps someone recover from an injury or other physical or mental condition. Drug addiction is a disease that has no cure, so people who suffer from it can only seek treatment. The best way for them to get help is to enroll in addiction rehab. Understanding this type of rehab and its benefits may be the catalyst they need to decide to attend.
What Is Addiction Rehab?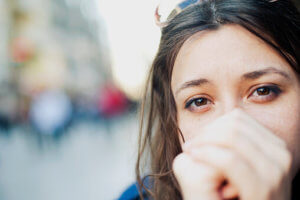 Drug rehab exists specifically for individuals who have an addiction to alcohol or drugs. Most of the time, they go to a drug rehab clinic to receive this treatment. Such places provide the extra medical care and support that people with addiction need.
An addiction treatment program combines several types of counseling and therapies, depending on what the patient needs. Some examples include individual, family, group and cognitive behavioral therapies. Because addiction treatment is different for everyone, each individual may undergo a different type of therapy.
Drug rehab helps those who struggle with addiction recover so that substance abuse doesn't rule their lives. Addiction changes people's behaviors, affecting their relationships, school and work. Counseling and therapy in rehab helps them reverse these behaviors so that they can regain normal lives.
Types of Rehab Centers
Clinics that offer addiction rehab aren't all created equal. Some centers specialize in helping patients with alcohol and heroin addictions. Others offer treatment for more addictions such as sedatives and stimulants. There are also age- and gender-specific rehab facilities that help patients feel more comfortable during treatment.
Additionally, not all rehab centers offer the same programs. Some facilities might offer inpatient and outpatient programs but not partial hospitalization or intensive outpatient options. Along these same lines, these programs may or may not include detox. Dual-diagnosis treatment may be available as well for people who have addiction and a mental health disorder.
Finally, each rehab center offers different amenities to promote healing and recovery. Examples of amenities include a gym, library, pool and spa. Some places are also more luxurious than others. It's vital for people seeking help to choose a clinic that offers the treatment and amenities that suit their recovery needs.
Benefits of Attending Rehab
There's a stigma that people who enroll in addiction rehab programs can't leave. However, rehab centers allow patients to leave when they want, because treatment is only effective if they want help. With this in mind, there are many benefits that patients get out of attending rehab.
One of the biggest benefits is that rehab provides a safe, relaxing and stable place for people with addiction to recover. Rehab centers do this by giving patients access to medical care and support. Additionally, those in inpatient programs also don't have to worry about the stresses of everyday life while they get treatment.
Another big advantage is that patients learn about addiction, the steps to beat it and how to prevent relapse. Most rehab programs also teach patients the skills that they need to live without alcohol or drugs. The counselors who provide all of this information are experienced and trained in addiction recovery. As a result, there's no one more suitable to educate people about addiction.
The peer support that rehab patients get from each other is another benefit. One of the reasons that people start using alcohol or drugs is because they feel alone. In rehab, patients learn that they aren't alone in their addictions. Patients in rehab clinics may have similar experiences and encourage each other to stay on the path to recovery.
Addiction Rehab at 1st Step Behavioral Health
Deciding to get help for addiction is the first step to recovery. As a residential treatment center, 1st Step Behavioral Health has 120 beds across in its two-bedroom apartments. The apartments even have fully finished kitchens. Aside from an inpatient program, the staff provides:
Outpatient treatment
Intensive outpatient programs
Partial hospitalization treatment
Stop letting addiction ruin your life. Get help by choosing from a number of reputable addiction treatment programs. Call 1st Step Behavioral Health now at (855) 425-4846 to begin your journey to recovery.