If an alcohol problem is controlling your life, you might be wondering what you can do to help yourself. As you may have suspected, your problem is not going to disappear on its own. Do you truly want to stop abusing alcohol in order to improve your life? If so, you should consider the many benefits of entering a Florida alcohol rehab program. Quality and individualized treatment can help you get clean and learn how to live without alcohol and its mind-altering effects.
Who Needs Alcohol Rehab?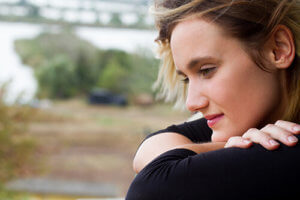 Anyone who is unable to limit or control their drinking should consider the possibility that they have a real problem. Being unable to stop drinking, even in the face of great consequence, is a sign of a serious issue.
Binge drinking is an all-too-common activity that millions of Americans participate in each year. The practice is responsible for many unnecessary accidents, assaults, and the spread of sexually transmitted diseases. Basically, binge drinking leads to consequences that most people wouldn't experience otherwise.
According to most health associations, binge drinking can be easily classified. Simply put, binge drinking is considered consuming five or more drinks for men, or four or more drinks for women, within about two hours. The prevalence of this kind of drinking among males is nearly twice the prevalence among females. Also, about 90 percent of all underage drinking occurs in the form of binge drinking.
Do You Need Help for an Alcohol Problem?
If your drinking is out of control or causing unnecessary consequences in your life, it might be time to seek help from a professional source. Florida alcohol rehab can help you to turn your life around for the better. You do not have to be defined by your problem unless you continue to let it go untreated.
Browse the warning signs of an alcohol problem. If you recognize any of these situations in your own life, it's time to seek treatment at a Florida alcohol rehab.
Warning signs of an alcohol problem include:
Habitually drinking more than others in your group
Experiencing memory loss or blackouts following a period of heavy drinking
Hiding how much or how often you drink from family and friends
Financial problems resulting from purchasing too much alcohol
Drinking that makes you feel guilty, ashamed, depressed, or embarrassed
Drinking in order to deal with emotions or avoid problems
Failing to meet personal and professional obligations
Our Florida Rehab Can Help You Overcome an Alcohol Problem
Don't wait until your problem with alcohol has developed into dependency and a full-blown addiction. Your problem could escalate into alcoholism if you do not receive effective treatment.
At 1st Step Behavioral Health in Pompano Beach, Florida, we offer excellent detox and rehab services to those who are in need. Our programs are designed to offer personalized care and foster successful and lasting recovery.
In addition to on-site detox and inpatient rehab, we offer a wide array of helpful programs and services, including:
Dual Diagnosis Therapy
Partial Hospitalization
Sober Living
Extensive talk therapy
Holistic therapies including yoga, acupuncture, art and music therapy, and massage therapy
Wherever you are in your struggle with alcohol, our programs can help to rebalance you. We will guide you to total rehabilitation through our combination of emotional, physical, medical, and spiritual care. Our comprehensive and caring approach to treatment has helped thousands of people just like you. If you're ready to tackle your problem, our drug treatment programs can work for you, too.
Seek Treatment From a Florida Alcohol Rehab Center
Now that you know the benefits of Florida alcohol rehab, you are ready to focus on working towards your recovery. 1st Step Behavioral Health in Pompano Beach, Florida, has the tools and services you need to beat your problem, once and for all. For more information on our programs and to get started on your transition towards sobriety, call us at (855) 425-4846.