Cocaine's addictive nature has been long known to be a difficult attribute to deal with in treatment of addicts as a category. A famous comic once said in a moment where truth and comedy converge, "Cocaine makes you feel like you want to do more cocaine".  At the National Cocaine, Meth & Stimulant Summit, opening speaker and well known addiction researcher Mark S. Gold MD made some very telling remarks that reflect what has become a defining moment in addiction research at large.
"Cocaine changed the definition of addiction," said Gold, professor at the Washington University School of Medicine, from a definition based on drug withdrawal to one based on self-administration. "Process addictions wouldn't exist without this [shift]," Gold said.
Overlapping Substance Abuse Trends
The keynote, given at the Ft. Lauderdale Stimulant Summit emphasized the overlap in drug use trends that now results in most overdose deaths involving more than one drug. The drug distribution appears to be mixing multiple drugs, with fentanyl being found more and more present in cocaine and methamphetamine. In states where marijuana use is still illegal and unregulated, traces of fentanyl are being found laced with street distributed product of an otherwise relatively safe drug, suggesting that a regulated and legal market for marijuana would actually be safer. In Florida, half of all cocaine deaths, though, are because of fentanyl being involved.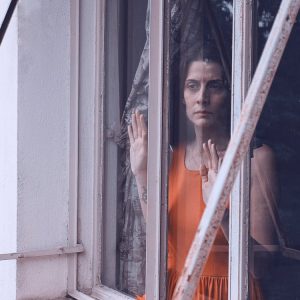 The mixtures of drugs without supervision combined with the addictive natures of each individual drug provide a fertile ground for dangerous and deadly use by addicts who can not even be sure of what kind of product they are using. With no addiction cure-all drugs available, Gold reminded everyone at the summit how important psychological treatment is with the absence of physiological medical treatments available. The emphasis of this point was made when Gold cited the statistic that 30% of all overdoses on cocaine are suicide attempts. Regardless of what the drug is cut with, suicide remains a risk of addiction, whether cocaine or opioid or otherwise.
Of the drugs seen most often in hospitals, overdoses from opioids remain the only ones that have any hope of being saved by counter-agents, specifically naloxone, which can block the receptors in the brain of opioids. In opioid overdoses, the brain is at risk of seizure and shutdown of the respiratory system; with the receptors blocked by naloxone, the risk of death from overdose is dramatically reduced.
The best prevention of overdose remains, however, the treatment of addiction before it can set in a long term behavior pattern and psychological burden on the user. 1st Step Behavioral Health clinic specializes in addiction treatments that range from alcoholism to cocaine and opioid rehabilitation. If you or someone you know might be at risk or already addicted to a controlled substance, contact our counselors at (866) 971-5531 for a professional diagnosis and treatment options in the southern Florida area.