Meth, or methamphetamine, is a stimulant drug that is very dangerous and highly addictive. Despite the health risk, more than one million Americans use the drug annually. Whether they snort, smoke or dissolve it in water and inject it, meth can cause countless dangerous side effects. Learning the three most common and visible signs of meth use can make it easier to spot and help those struggling with addiction.
1. Sudden and Unexplained Weight Loss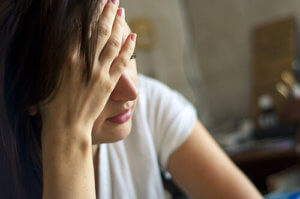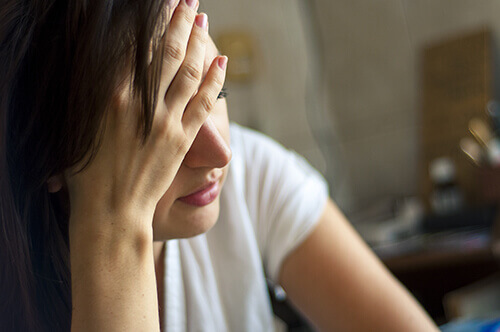 Physically, one of the most dramatic signs of an addiction to meth will include weight changes. This happens for a number of reasons. As a stimulant, meth can increase heart rate and metabolism, causing the body to burn more calories.
More significantly, many meth users simply don't have an appetite. Often, sugar is the only craving meth users notice. They may drink lots of sugary drinks or eat candy, but that won't replace full, nutritious meals. Unfortunately, this decrease in appetite also typically leads to malnutrition.
2. Meth Mouth
Another of the most noticeable signs of an addiction to meth is meth mouth. This condition is typically a very unattractive combination of severe tooth decay and gum disease. Meth mouth happens because of several factors, just some of which include the following:
Chemicals in meth
Preference for sugary foods and drinks
Clenching or grinding of the teeth
Lack of dental hygiene
Dry mouth
Meth is made with caustic chemicals. These chemicals can actually remove the enamel of the teeth. This leads to more cavities in a very short amount of time, especially with a diet heavy in sugar.
Meth also dries up the saliva in the mouth. A dry mouth means that saliva isn't doing its job to prevent decay, encouraging still more dental problems. Meth can also cause grinding of the teeth and clenching of the jaw, which further worsens dental health. To top it all off, a drug addiction often means that brushing and flossing aren't priorities.
3. Behavioral Signs of Meth Use
While many of the signs of a meth addiction are physical, meth can also wreak havoc on people's behavior. Often, people notice big changes to the conduct of a meth user. To start, those struggling with an addiction may be less honest and open. Lying about drug use, or retreating from social activities, can definitely be a sign that something is wrong.
Many people who have meth addictions also engage in any number of risky behaviors. Their impulsiveness will increase since their logical, rational mind is no longer in charge. Under the influence of meth, people may make risky financial decisions, ruin personal relationships or engage in unhealthy sexual activities.
Those with mental health concerns, who suffer from co-occurring disorders, may see their symptoms rise quickly. This can have a profound and negative impact on their behavior.
If you recognize these signs of meth use in a loved one, it means that professional addiction treatment has to be a priority. 1st Step Behavioral in Pompano Beach, Florida can offer programs designed to kick an addiction to meth once and for all. Take the next step on this journey to recovery by calling 866-319-6126 now.