It's astounding how frequently people overdose or die from complications related to an untreated addiction to drugs or alcohol. The world is facing a huge jump in drug related deaths these days, and the United States is a big part of that, right down to the sunshine state.
The reason we continue to see the rising number of drug and alcohol addiction related deaths is because addiction is one of the most persistent diseases.
Addiction's persistence  can be linked to a few different things.
Stigma: Addiction is a disease, though it is rarely looked at through that lens in society. There is no cure for addiction as it is a chronic disease just like asthma. Though someone struggling with an addiction to drugs or alcohol may go into remission after treatment, continued maintenance is required to remain sober and keep the symptoms of the addiction at bay.

Common Dual Diagnosis: Dual diagnosis are commonly linked to a person suffering from addiction. A dual diagnosis or co-occurring disorder is a mental health disorder that the addict suffers from at the same time that they are dealing with addiction. The two disorders work together to frustrate each others symptoms, making treatment more complicated, and making overdose more likely if the addiction and dual diagnosis are not concurrently treated.

Inaccessibility of treatment like South Florida detox and South Florida rehab centers. Though there is no other way to get through addiction without treatment, many people suffering from chemical dependence and addiction never receive the treatment they need. It may be that they cannot afford substance abuse treatment. Florida has seen medical detox and rehab programs become more affordable to the average person and many insurances have started increasing their coverage of this necessary treatment so that people struggling with substance use disorder can reach remission and live out their lives in active recovery, aka sobriety.
There Is Hope To Be Found In Action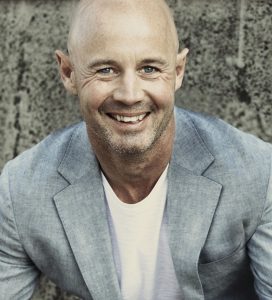 The good news is, in spite of the tragedies we see happening throughout the world as far as addiction goes, is that as the drug crisis plays out in the headlines, our state and local governments across the country and in Florida are beginning to take notice that action is absolutely vital. More and more state and local governments are creating regulation around prescription drugs and making funding for treatment more available. While it took us too long to wake up to the severity of this disease it is encouraging to see action being taken.
Treatment for Drug and Alcohol Addiction Recovery in Florida
1st Step Behavioral Health offers excellent quality treatment facilities available for those struggling with an addiction to drugs or alcohol. With a licensed and dedicated staff of medical professionals as well as qualified therapists, you can be sure that you will be supported through every step of the difficult process of substance use recovery treatment. Get in contact with us today to learn more.