After abusing drugs or alcohol for a lengthy period, you'll experience negative symptoms of withdrawal when you try to quit using those substances. These ill feelings are the beginning of detox, when your body works hard to cleanse itself of the toxins you've been putting into it. In fact, that is the detox definition: The timeframe in which the body processes substances in your system, clearing those toxins out.
More About the Detox Definition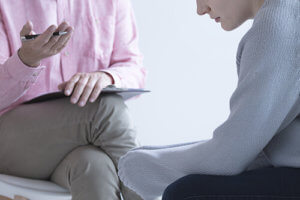 Before detox, your body developed a dependency on drugs or alcohol. Your body thinks it needs the substances that you've been abusing it to make it through each day. This is why your body fights so much when you take away what it believes it needs for normal functioning. When you look at the detox definition this way, the sickness and psychological struggles of detox make more sense.
The key to getting through detox and achieving sobriety is not letting these ill feelings get the best of you. This is a time when many people relapse and end up back on the streets as slaves to their addictions or, worse yet, dead from a fatal overdose. When you know what to expect and feel prepared, you can get through detox and into a quality rehab program.
Benefits of Supervised Detox
Supervised detox ensures you feel as comfortable as possible throughout withdrawal. Medical professionals in a supervised setting help keep you safe, relaxed, well-nourished, hydrated and at ease as you go through symptoms of withdrawal. Having people who know what to expect around you can make you feel much safer and more prepared for what detox brings. These professionals provide medications or other remedies for the worst symptoms, as they will benefit you.
In drug detox, you can also start getting ready for the next step in your recovery journey in rehab. After all, detox is only the beginning of recovery. By itself, detox doesn't provide tools for ongoing sobriety. A drug treatment center is where you'll receive the therapies and treatments you need for a life without drugs or alcohol.
Take Your First Steps Into Addiction Recovery
Knowing you're not alone in detox makes the journey to rehab much less intimidating. After detox, you can fully participate in your recovery at 1st Step Behavioral Health in Pompano Beach, Florida. At 1st Step, you'll receive the therapies and education you need for successful maintenance of your hard-won sobriety.
At 1st Step Behavioral Health, therapies include:
Talk therapy
Family counseling
Holistic therapies
Life skills training
If you or someone you love is ready to end addiction to drugs or alcohol, 1st Step Behavioral Health is ready to help you get there. Call 1st Step Behavioral Health at 866-319-6126 for more information about available programs.