Substance abuse destroys millions of lives each year. Some individuals risk losing everything they have for the sake of abusing their drug of choice. If you're having a hard time putting an end to substance abuse, there's a way to halt the damage. You can beat addiction and learn how to live drug-free. Professional substance abuse treatment can help you to make these changes in less time than you might think possible.
Americans and Addiction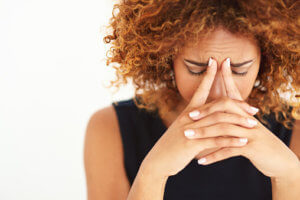 Substance addiction is a long time problem that seems to be growing worse instead of improving. This is likely because of how readily available many drugs are in most areas of the country. People of all ages, ethnicities, and social standings can feel the effects of drug and alcohol abuse. It doesn't discriminate but takes down anyone in its path.
Drugs cause varying effects on the mind and body. Some of these effects are milder than others, depending on the drug and method of use.
Some of the substances that Americans most commonly abuse are alcohol, marijuana, cocaine, opiates, and heroin. Many of the people who abuse these drugs will never seek treatment for their problem.
How Can Substance Abuse Treatment Help?
Addiction is a disease. This means that the problem won't simply disappear on its own. Addiction causes chronic and overwhelming urges to seek and abuse a drug for the mind-altering effects that it produces. When users leave their issues untreated, most addictions grow worse with time, taking them further down the path of destruction.
If you or a loved one are unable to stop abusing drugs or alcohol, you can take steps to improve your situation.
Substance abuse treatment at a professional rehab center offers individuals a supportive and confidential place to seek solace from outside triggers. Distancing yourself from familiar people and places gives you an advantage and makes the adjustment into rehab smoother. You won't benefit from rehab if you're still focused on your life outside of the facility's walls.
Quality substance abuse treatment professionals should be able to identify and address your needs, based on your personal experience with addiction. During the course of rehab, you'll learn positive life skills that can help you remain committed to your sobriety, forever. Your problem didn't develop overnight, and rehabilitation will require a daily commitment on your part. But it is achievable, and our facility in Pompano Beach, Florida, can help.
The Best Treatment is in Florida
For quality substance abuse treatment, consider 1st Step Behavioral Health. Our effective treatment programs meet guests' individual needs and prepare them for a life of lasting sobriety.
We offer:
Detox referrals
Inpatient
Outpatient
Intensive outpatient
Partial hospitalization
Dual diagnosis treatment
Addiction therapy/talk therapy
For those who are serious about maintaining their sobriety, we also offer relapse treatment. No matter how far entrenched in addiction you find yourself, we have a program that can work for you.
Make Your Sobriety a Priority Today
Don't sit by helplessly while addiction takes a toll on your personal and professional life. 1st Step Behavioral Health in Pompano Beach, Florida, has the treatment programs and resources necessary to conquer addiction, the safe way. If you're ready to see how rehab can transform your life, we invite you to call our office at (855) 425-4846.