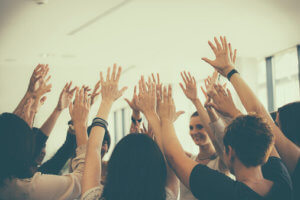 Finding the right addiction treatment therapies in Fort Lauderdale can be more difficult than it sounds. This is particularly true if you're actively involved in substance abuse, which can lead to more easily becoming frustrated with the process of reviewing rehab options. But looking for addiction treatment therapies in Fort Lauderdale is the first step toward recovery and you should be commended for your decision to enroll in treatment.
What Addiction Treatment Therapies in Fort Lauderdale Must Provide
To help patients overcome addiction and break through to sustained recovery, there are several things that addiction treatment therapies in Fort Lauderdale or anywhere else must provide. Those important aspects of therapeutic treatment include:
Motivating patients to remain in treatment and "stay on course" toward recovery

Using interview techniques to help patients recognize the gravity of their addiction and co-occurring problems

Creating a comfortable, open and honest environment for patients to feel safe in communicating their needs and issues

Educating patients on how to handle their own needs and issues

Leading patients in development of coping skills and other mechanisms for relapse prevention

Helping patients to continue their therapies and programs outside of treatment through independent means or aftercare programs
Can You Find Addiction Treatment Therapies in Fort Lauderdale for Your Recovery?
There are a number of influencing factors toward your final decision regarding the right addiction treatment therapies in Fort Lauderdale or elsewhere for your specific needs. These may include budget, insurance coverage, philosophy of the treatment center and other considerations.
To help you narrow the field of options in addiction treatment therapies in Fort Lauderdale or the nearby area, contact a center in which you have interest. Ask them about their therapy programs through the following questions:
What goal does your center have for patients?

What are your licenses and certifications for the center and staff?

Do you have a waiting list for entry?

How long will I stay at the treatment center?

Are my family and friends allowed to contact me or visit?

Will loved ones be involved in any of the therapies?

How is your program billed?

What therapies and services are included in your rates and which ones are not?

How soon after entry into the program do therapies begin?

Which therapies are mandatory and which are optional?

Does your facility provide individual counseling, group therapy and 12-step program participation?

Do therapies include holistic treatments like massage therapy or chiropractic care?

Is treatment for co-occurring conditions provided under dual diagnosis care?

How will I gain life skills while in therapies, to make return to independent living easier?

How involved are counselors and therapists in treatment planning?

What is the therapeutic model of the program or what theories drive treatment at the center: 12-step programs, cognitive behavioral therapy, motivational enhancement therapy or other forms of therapy?

Are your staff members experienced in dealing with my personal type of addiction?

What aftercare programs are provided for return to independent living?

Do you provide a discharge plan and transition assistance?

Is there follow-up care after discharge?

What happens if I relapse?
1st Step Behavioral Health Just North of Fort Lauderdale Provides No-Nonsense Treatment
1st Step Behavioral Health in Pompano Beach, Florida is located only 13 minutes from the center of Fort Lauderdale via I-95. This no-nonsense addiction treatment program confronts addiction head-on through a comprehensive array of therapies and co-occurring disorder treatment. Not meant to be a vacation from life, 1st Step Behavioral Health provides unparalleled focus on what matters most: your peace and recovery.
If you or a loved one are ready for treatment for alcohol or drug addiction and want to engage in quality therapies designed for strong sobriety, call 1st Step Behavioral Health now at (855) 425-4846. Through therapies and life skills development, you can achieve lasting recovery.