When providing help for alcoholics, accredited facilities recognize that a one-size-fits-all approach doesn't apply to their clients. Focusing on the unique needs of each individual, rehab centers guide those suffering from alcohol addiction onto a path of healing. Unfortunately, there's still the common misconception that a person with an alcohol addiction should just pick themselves up by the bootstraps and quit drinking. It's not quite that easy.
How Big is the Problem?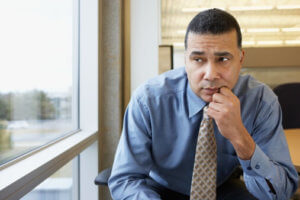 It can be difficult to pinpoint just how many people have an alcohol use disorder. That said, the Centers for Disease Control and Prevention (CDC) did a public health research study into the connection between extreme consumption of alcoholic beverages and the projected loss of life that followed. The figures, which experts released in 2014, portray a serious health crisis.
Deaths attributable to alcohol.

Researchers discovered that the average annual number of these types of deaths was around 88,000. This translates to roughly 88 people per 100,000 Americans.



Years lost.

To put the prior figure into perspective, statisticians researched the life expectancies of the demographics they studied. They concluded that for a four-year period, Americans lost 2.5 million years of possible life.



Age factor.

About 70% of deaths involved adults of working age. In fact, scientists found that excessive drinking caused about 10% of deaths for this demographic annually.
It's not possible to say with certainty how many of these fatalities sought help for alcoholics at some point in their lives.
Do You or a Loved One Have a Problem?
Perhaps one of the greatest obstacles to getting help for yourself or a loved one is the uncertainty of whether or not an alcohol addiction is present. What physicians term an alcohol use disorder still faces plenty of stigmatization from neighbors and peers. This can make it even harder to openly ask questions and seek help for alcoholics in the process. Typically, many don't realize or admit their need for help until long-term health effects such as liver disease, cancer and memory problems set in.
Exploring Professional Help for Alcoholics
There are a few practical methods for assisting those suffering from an alcohol addiction. However, two of the most common are inpatient and outpatient programs. Both take place after the initial detox stage. An inpatient rehab program offers the highest level of protection, safety, and nurturing. It's an ideal setting for someone in recovery who may lack support from friends, family members, or a peer group. This treatment style also appeals to dual diagnosis clients who need steady hands-on assistance over a prolonged period.
A second option is an outpatient treatment program. Therapy groups and the involvement of loved ones make it possible to create lasting changes. The goal of this type of program is to develop life skills as well as coping skills. If you or a loved one is not in danger of self-harm and an outside support system is readily available, this may be the right option.
Now is the Time to Make the Call
Our experts provide help for alcoholics. We don't judge or put anyone down for his or her choices. Instead, we encourage you to take away addiction's power to control even one more day of your life.
Whether you realize now, for the first time, that you may have an alcohol use disorder or you have known it for a while but have put off treatment, this is the time to seek help. It's never too early or too late to find help for your addiction. 1st Step Behavioral health is here to help you. Call (855) 425-4846 today.