Many people completing addiction treatment or those in an outpatient program enter sober living homes. But what are these homes and what can one do for you? In a nutshell, a sober environment can help you stay strong in recovery through support from those who are walking a path like yours.
What Is Sober Living?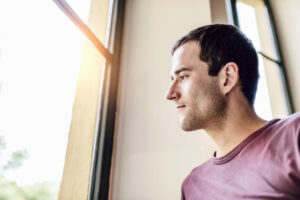 Sober living is a place where people in recovery live before returning to their own homes. They usually enter one of these facilities after residential treatment or during an intensive outpatient or outpatient program.
In these homes, peers in recovery live together and support each other as everyone becomes used to living a sober life. These facilities are a safe place for people new to recovery or those getting back on track to focus on the basics of daily living. Patients leaving rehab who aren't ready to live on their own benefit a great deal from living in a shared, sober residence.
A sober living home (SLH) is a functioning household much like any other home that roommates share. Only here, roommates are each working toward long-term recovery.
Life in Sober Living Houses
Everyone in an SLH has responsibilities, such as daily chores, jobs outside of the home, school attendance, or other requirements. Each resident also has the responsibility of paying rent and their share of utilities.
There are house rules for sober residents and everyone must follow them. If one member of the household fails to do so, the rules usually require them to leave the facility. While this sounds harsh, the safety of these homes includes safety from enabling behaviors.
The treatment facility that facilitates the SLH encourages support group meeting attendance of group household residents. Additionally, the facility encourages them to maintain mental health services if they have a co-occurring condition along with addiction. Some of the greatest benefits of these homes are the balance between structure and independence, peer support for recovery, and accountability in early sobriety. Having peers in recovery within the home means residents are less likely to isolate themselves as people with addiction often do.
Living Sober at 1st Step Behavioral Health
1st Step Behavioral Health in Pompano Beach, Florida offers clients SLH opportunities in aftercare. These homes are safe, respectful places where clients continue gaining support from others in their shoes, as well as from clinical staff. 1st Step homes are apartments where clients have some independence in balance with household rules.
Benefits of 1st Step Behavioral Health's sober housing include:
Peer support
Group and individual therapy
Career assistance
Resume writing help
Job search support
Social opportunities
SLHs are great places for gaining strength in your sobriety. In these homes, you can be sure you're ready to return to your daily life by first getting used to some independence in a safe, sober environment.
Of course, getting into one of these homes means you must first start recovery. At 1st Step Behavioral Health, there are a variety of alcohol and drug addiction treatment programs available to suit your individual needs. Whether you need inpatient treatment, partial hospitalization, outpatient or intensive outpatient care, you can get the help you need in beautiful Pompano Beach, Florida. Through an array of therapies, dual diagnosis treatment, family counseling, life skills development and the 12 steps of AA/NA, you can be strong before returning home.
If you or someone you love are ready to get needed help for drug or alcohol addiction, call 1st Step Behavioral Health at 866-319-6123. Make this call to gain the better life you deserve so much.