Often, people in recovery for substance use disorders in south Florida drug rehab will be given a chance to re-discover a part of themselves they may have forgotten, skills in art or athletics. Sometimes, people undergoing substance abuse treatment in Florida will have an opportunity to learn something about themselves they are good at or enjoy and never knew that thing about themselves. One former heroin addict from Massachusetts discovered her knack and enthusiasm for rock climbing.
Robin Agricola had become addicted to painkillers after a continuous series of medical issues had left her dealing with scoliosis, a broken scapula, arachnoiditis and severe spinal pain that developed after a pregnancy when she was 25. By the time she was 28, even though she was a so-called 'functioning addict' and holding down a job, she was shooting up heroin. She refers to her bottom as a 'high bottom', since she didn't end up on the streets or in prison, but the very fact she was injecting heroin was enough for her to realise that she had a problem with addiction to opioid based pain killers, which many people are struggling with today in the US.
With the help of her family, she detoxed in a treatment center for 28 days, sharing time with people who had been in detox multiple times. She knows she is lucky to have been able to break the cycle of addiction that is very difficult for some people to overcome. To help her, she discovered rock climbing.
As a former gymnast, she found a love for heights of accomplishment that come with scaling both real cliffs and indoor walls.
"There are so many people out there struggling with the same thing, and there aren't a lot of places for hope. I hope people can see my life, with climbing and travel and sobriety, and think 'Oh, I can get out of this, too. I don't have to live like this. I can create a better life for myself.' That's a pretty powerful message to share when you can share it," Robin says of her recovery and newfound hobby. She currently gives talks and fitness lessons at a rock climbing gym in Randolph, MA while sharing her story on her personal website, No Excuses Just Crush, while travelling to speak at treatment centers to people currently in recovery for substance use disorders.
"I feel so lucky. Every day, I'm so grateful," she says of her rise out of the dark valley of addiction. "I feel like the more people who know my story, the more avenues it gives someone who's struggling. I've built this life in sobriety and they can, too."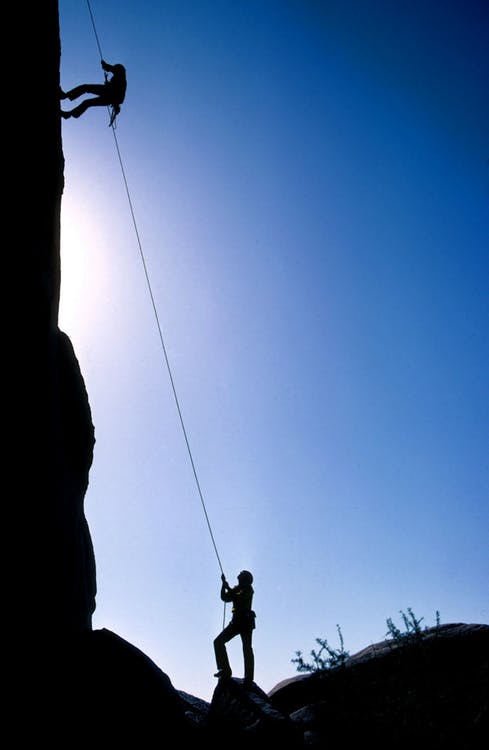 Whether it's rock climbing, pinball, travelling or stamp collecting, finding a new healthy hobby can be important for recovery and can be a positive change in habits and focus that helps keep someone sober after treatment and getting clean.

If you or someone you know is need of a south Florida detox facility, call First Step Behavioral Health at (866) 971-5531.