Consider Florida When Searching for Drug Rehab in Arkansas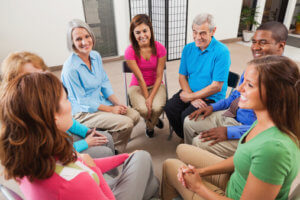 If you or someone you know is looking locally for drug rehab in Arkansas, then there are a few things you should consider before staying in your area for treatment. When you limit your search to drug rehab in Arkansas, you risk not finding the program with the details and treatments that you want. You may also have a more difficult time committing to treatment if your addiction has been enabled by the people and places around you.  
There are two main reason people who are addicted to drugs or alcohol decide to travel for treatment. The first reason is simply that they can't find a program or treatment center nearby that works for them. If you've already decided to go the inpatient route, it really doesn't matter how close the center is to your home. The second reason is that patients often want to get away from their lives, which they might connect to their addiction and their inability to overcome it. Many people suffering from addiction all over the country ultimately choose to come to Florida for treatment, due to the large number of quality treatment centers in Florida and the appealing climate.
Why Local Drug Rehab in Arkansas Might Not Be the Best Choice
Attending local drug rehab in Arkansas may not be the best choice for those who are considering inpatient care. Inpatient drug treatment is arguably the most effective form of treatment, but it also requires the greatest commitment from patients.
When you attend a local drug rehab in Arkansas, the opportunity to quit and go home can be extremely distracting for some patients and may keep them from reinforcing the commitment in their minds. When you leave your local area for treatment elsewhere, the force of the commitment may help you keep on track and put in the work necessary to get on the path to recovery.
At 1st Step Behavioral Health in Pompano Beach in Florida, inpatient care is part of a step-down model in a continuum of care. In this type of care, patients first come to inpatient care, after attending medical detox if necessary, and then graduate to partial hospitalization, intensive outpatient and finally general outpatient. Patients who are struggling with both addiction and co-occurring mental health issues tend to benefit the most from this type of care. The structure from top to bottom allows them to gradually make the changes they need to make to achieve long-term sobriety.
Traveling for Treatment Instead of Attending Drug Rehab in Arkansas
Once you have decided to travel for treatment instead of going to drug rehab in Arkansas, you might be interested in the observed benefits of traveling for rehab. For many patients, a top concern is privacy, which isn't always easy to maintain when you go to a local rehab center. Many people who struggle with addiction tend to use their abused substance with friends and acquaintances. They end up building a toxic social circle that continues to enable their addiction and even provide them with drugs in some cases.
People often attend local treatment centers for outpatient care, only to quickly fall back into old habits when they meet up with their social circle again. When you attend inpatient care outside the state, you get the opportunity to meet people away from your area who are struggling with many of the same problems.
The only effective answer to overcoming addiction is through professional treatment. If you're ready to take that step, give 1st Step Behavioral Health a call today at (855) 425-4846.