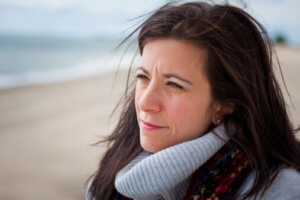 There are many Broward county drug rehab centers in Florida, but not all of them are high quality or reputable. If you have made the decision to seek treatment for a substance abuse disorder, it's important to know what to look for in a Broward county drug rehab center so you can make an informed decision. One of the most important things to look for is whether or not they are accredited. Check for accreditation by the state of Florida, as well as third-party accreditation by the Joint Commission or CARF.
Another thing you want to see in reputable Broward county drug rehab programs is whether they are run by appropriately licensed and well-trained, professional staff members who specialize in mental health and addiction. Reputable treatment centers often have statistics that speak to how effective their treatment methods and programs have been, and it's best if these come from an objective third party. Another factor to consider is what type of aftercare program the center runs and how it will prevent relapse.
How a Broward County Drug Rehab Center Treats Substance Abuse
At 1st Step Behavioral Health in Pompano Beach, substance abuse treatment is reflective of a professional team with a flexible and informed approach toward treatment and recovery. Because addiction is a different experience for every patient, treatment must be dynamic and caring above all else. The professional and caring staff at 1st Step Behavioral Health understand that both addiction and dual diagnosis conditions are progressive diseases that are very treatable. Finding a center like 1st Step Behavioral Health that provides a strong expertise in dual diagnosis conditions is very important for many people.
A dual diagnosis condition is the co-occurrence of a mental health issue alongside addiction and its subsequent substance abuse. People with co-occurring disorders frequently have a difficult time finding treatment that addresses the separate mental health issue alongside the addiction issue, and for that reason they may experience multiple relapses until they can get the proper treatment.
The difficult part of co-occurring disorders is that substance abuse and addiction may present symptoms that are similar to mental health issues such as anxiety and depression. Fortunately, a treatment center like 1st Step Behavioral Health is well-versed in recognizing and treating co-occurring disorders in their programs.
The Recovery Process At Broward County Drug Rehab Centers
At 1st Step Behavioral Health, the focus is on treating individual patients, not just their addictions or co-occurring disorders. Patients all have their own unique situations and needs and a singular approach to treating addiction very rarely works. Even though there are many similar factors that come into play for each case of addiction, there are also a great number of variables, which means that treatment needs to be dynamic and adaptable. At 1st Step Behavioral Health, patients all participate in group therapy, individual therapy and family therapy, but they remain individuals in how they are treated in our programs.
All patients will have individual and personalized assessments, consultations and recovery plans. Because of the highly personalized nature of the treatment at 1st Step Behavioral Health, patients can expect to gain the tools necessary to have a real and lasting recovery from addiction. The disease of addiction can't be overcome by those suffering from it. The only solution is professional drug rehab.
Don't allow addiction to run your life in Broward County. If you're ready to make the decision to get help in battling addiction, then give 1st Step Behavioral Health a call today at 866-319-6126.