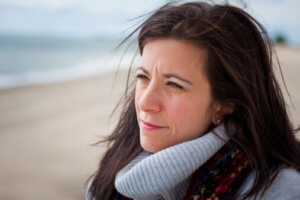 There are many Broward county drug rehab centers in Florida, but not all of them are high quality or reputable. If you have made the decision to seek treatment for a substance abuse disorder, it's important to know what to look for in a Broward county drug rehab center so you can make an informed decision. One of the most important things to look for is whether or not they are accredited. Check for accreditation by the state of Florida, as well as third-party accreditation by the Joint Commission or CARF.
Another thing you want to see in reputable Broward county drug rehab programs is whether they are run by appropriately licensed and well-trained, professional staff members who specialize in mental health and addiction. Reputable treatment centers often have statistics that speak to how effective their treatment methods and programs have been, and it's best if these come from an objective third party. Another factor to consider is what type of aftercare program the center runs and how it will prevent relapse.
How a Broward County Drug Rehab Center Treats Substance Abuse
At 1st Step Behavioral Health in Pompano Beach, substance abuse treatment is reflective of a professional team with a flexible and informed approach toward treatment and recovery. Because addiction is a different experience for every patient, treatment must be dynamic and caring above all else. The professional and caring staff at 1st Step Behavioral Health understand that both addiction and dual diagnosis conditions are progressive diseases that are very treatable. Finding a center like 1st Step Behavioral Health that provides a strong expertise in dual diagnosis conditions is very important for many people.
A dual diagnosis condition is the co-occurrence of a mental health issue alongside addiction and its subsequent substance abuse. People with co-occurring disorders frequently have a difficult time finding treatment that addresses the separate mental health issue alongside the addiction issue, and for that reason they may experience multiple relapses until they can get the proper treatment.
The difficult part of co-occurring disorders is that substance abuse and addiction may present symptoms that are similar to mental health issues such as anxiety and depression. Fortunately, a treatment center like 1st Step Behavioral Health is well-versed in recognizing and treating co-occurring disorders in their programs.
The Recovery Process At Broward County Drug Rehab Centers
Although Broward Country has multiple options for rehab, we pride ourselves in focusing on treating individual patients, not just their addictions or co-occurring disorders. Patients all have their own unique situations and needs and a singular approach to treating addiction very rarely has a good outcome. Even though there are many similar factors that come into play for each case of addiction, there are also a great number of variables, which means that treatment needs to be dynamic and adaptable. At 1st Step Behavioral Health, patients all participate in group therapy, individual therapy and family therapy, but they remain individuals in how they are treated in our programs.
All patients will have individual and personalized assessments, consultations and recovery plans. Because of the highly personalized nature of the treatment at 1st Step Behavioral Health, patients can expect to gain the tools necessary to have a real and lasting recovery from addiction. The disease of addiction can't be overcome by those suffering from it. The only solution is professional drug rehab.
OUR PHILOSOPHY
1st Step Behavioral Health is a rehabilitation center that provides treatment for addiction and co-occurring disorders. This facility is located in the beautiful and warm Pompano Beach, Florida at the north of Fort Lauderdale. We believe that recovery is one of the greatest gifts that one can receive in life. In addition, we believe that recovery becomes even more attainable through the knowledge of the past with the help of dual diagnosis. We provide both inpatient and outpatient services for individuals that want to work through their substance use disorder. There are many options at our center and the personalization of every treatment is a priority to us. Individuals can also go for their partial hospitalization program (PHP).

Our motto is that there is always a solution and a way to progress. It may not always be easy and it may take some effort, but the rewards are tenfold. Recovery is possible you're suffering from a situation like a chemical imbalance, disease, physical allergy, malady, mental obsession, and genetic predisposition. We also provide treatment for addictions like cocaine addiction, alcohol addiction, heroin addiction, drug addiction, opiate addiction, ecstasy addiction, opioids addiction, meth addiction, and Xanax addiction.
ACCOMODATION
We offer a variety of amazing services in our condo-style residential building. This includes a swimming pool and common areas for carrying out outdoor activities. There are several rooms in gender-specific units where each room is shared by two people on their road to recovery. A room offers two full-sized beds along with other basic furnishings.
We believe in creating an environment where getting better is made to be as comfortable as possible. This is why we also offer therapeutic recreational activities as well. Individuals are given transportation and supervision services for each and every activity by our professional and encouraging staff at the facility.
HEALTH AMENITIES
We provide a variety of amenities such as detox and inpatient services we believe that it's a really important part of the recovery process. Clients who like or get motivated by their inpatient services can further continue with other outpatient services for a better recovery process.
In addition, holistic treatment to clients is offered with the help of 12-step meetings and traditional therapies, along with exercise.
TREATMENT OPTIONS
We also provide a wide range of choices for both inpatient and outpatient services when it comes to treatment. Treatment plans are customized for each person's unique needs. There is no "one size fits all" approach here. Some of the treatment options available at this facility include the following:
Alcohol Detox

Sober Living

Aftercare
THERAPY CHOICES
High-quality therapy choices are an important part of any individual's treatment. We value talk therapy, as well as the many other kinds available that do a lot more than just throw a drug at a problem. Medicine can be beneficial when used in conjunction with other forms of treatment. but it will never be the end-all cure. The therapies provided at this facility include the following options:
12-Step Meetings

Cognitive Behavior Therapy (CBT)

Psychotherapy

Addiction Therapy

Dialectical Behavior Therapy

Social Skills Building

Relapse Prevention Techniques

Individual Therapy

Group Therapy

Medication Management
FINANCIAL COVERAGE
We accept payments through self-pay and insurances.This covers both private and state-owned insurance carriers. Some of them include the following:
Aetna

Cigna

Blue Cross

United Health

ComPsych
Licenses
Licensed by the Joint Commission

Licensed by the Florida Department of Children and Families
OUR STAFF
Behind the countless recovery success stories of our 1st Step Behavioral Health alumni, lies a dedicated team of professionals. This professional team at this facility comprises case managers, medical doctors, office staff, Certified Alcohol and Drug Counselors (CADCs), Clinical Social Workers (CSWs), and nurses.
THE 1ST STEP PHILOSOPHY
Our drug addiction treatment is committed to helping the individual, not just treating the addiction. We believe that each person has their own story, their own unique history and experience with how and why addiction and mental health concerns became an issue. It is vital to any treatment to take the time to understand the person.
At our alcohol and drug treatment center, programs and methods are customizable to suit the needs of each person. Group, individual and family therapy and involvement will be a part of the care offered as well. We can promise you that none of our clients will be treated like a number in a group, and each will be given independent and thorough consults, assessments and feedback. You can expect a very strong and personal approach to your treatment. Our level of care makes the distinction of having a significant and lasting impact in the road to recovery.
OUR GOAL
Our goal at the 1st Step Behavioral Health rehab center in Broward Country is for our clients to surrender the urge to "fix" themselves and begin to participate in the natural healing process of life. Once this goal is accepted, it's possible to tackle the issue in an effective and productive way. It is our philosophy that when an individual is given our excellent standard of care and treatment, as well as the chance to feel faith and hope, the miracle of change takes place.
Don't allow addiction to run your life in Broward County. If you're ready to make the decision to get help in battling addiction, then give 1st Step Behavioral Health a call today at 855.468.2082 or contact us here.