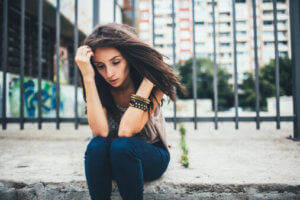 As drug addiction rates increase across the country, Miami drug addiction reached epidemic levels for heroin abuse in 2014, which was partially a result of a crackdown by law enforcement on prescription drug abuse. A large number of those addicted to prescription painkillers turned to heroin, and deaths from the drug went up 89% from 2011 to 2012. In the Miami area, the death rate from heroin went up 120% during that same period. Because heroin is more potent and more widely available than in the past, people with painkiller addictions are able to get a hold of it much easier.
A worrying trend in the Miami drug addiction epidemic is the fact that the demographic involved in the heroin spike is mainly young adults between the ages of 18 and 29. Again, the main reason for the switch to heroin is the crackdown on the illegal trade of prescription painkillers. Florida was, until quite recently, ground zero for this illegal trade in prescription drugs. Miami drug addiction deaths are preventable when people with addictions are able to get the care and treatment they need.
Where To Go For Miami Drug Addiction Treatment
When it comes to Miami drug addiction, whether for heroin, cocaine or prescription painkillers, the decision to seek treatment isn't always an easy one. Fortunately, treatment centers such as 1st Step Behavioral Health in Pompano Beach are available to provide a caring environment as we seek to help you overcome your drug addiction. If you're local to Miami, Pompano Beach is only an hour drive and has all the amenities of a big city like Miami. 1st Step Behavioral Health offers two bedroom apartments with a fully furnished kitchen for inpatient residential clients. We also offer the full complement of outpatient programs such as PHP, IOP and general outpatient.
The mission statement at 1st Step Behavioral Health is "we care when you can't," and that highlights our commitment to providing a caring environment above all else and above offering every trendy new treatment. We focus primarily on talk therapy and on really digging to get to the bottom of addiction issues. Another big focus is bringing family in on therapy and helping them understand the disease of addiction and how to cope with it. 1st Step Behavioral Health accepts a wide range of major insurance plans, including in-network coverage with Aetna.
When to Avoid A Miami Drug Addiction Treatment Center
Miami drug addiction treatment doesn't always have to take place in patients' local cities and sometimes it's actually better for patients to move outside their local area for treatment. When you spread your search net further than your local area, you have a better chance of finding the type of treatment that meets your unique needs, and you also have a better chance of finding the most reputable treatment. If you intend to enroll in residential treatment, it can also be very helpful to do so outside of your local area. It's been well documented that drug use can often be brought on by situational and environmental factors.
Leaving your immediate area can help you leave bad habits and situations behind, and it offers a real change of scenery that may assist your recovery. Even if you're going to outpatient treatment, traveling a short distance can help assuage fears of running into people you know and thus provide an element of privacy.
There's no reason to let addiction dictate how you live your life in Miami. Call 1st Step Behavioral Health at (855) 425-4846 today to find out more about treatments that can help you get free of your drug addiction and begin a new life of recovery.